Learning and teaching innovation in Singapore and Australia
17 November 2014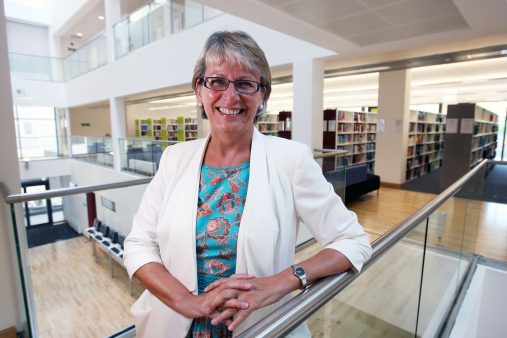 I have just returned from a two-week tour of universities in Singapore and Australia, which was both exhilarating and exhausting in equal measure. The aim of the trip was to deepen my understanding of how research-intensive universities internationally are approaching the complex business of learning, teaching and supporting students in the twenty-first century. Cardiff University is embarking on a major programme of investment in the student experience and we want to get it right.
It was reassuring to hear that we are not alone in many of the challenges we face: teaching large cohorts effectively, providing students with meaningful feedback on their work, making best use of an ever-changing array of technologies and preparing graduates with the knowledge, skills and attitudes to succeed in an uncertain future, as well as supporting academic staff at all levels to develop their learning and teaching practice in light of these challenges.
Notably everyone I visited – and I deliberately chose large, research-intensive institutions that currently outperform Cardiff in the league tables – made no apology for taking learning and teaching very seriously indeed. All were already at a much more advanced stage than we are in the implementation of major programmes of transformational change designed to maximise the benefits to students of studying with world-leading researchers. In other words, whilst there is much we can learn, there is also no time to lose.
Particular highlights included:
attending the opening of the University of Adelaide's Learning Innovations Studio, where academic staff can access specialist curriculum design support and test out the latest tools and techniques, as well as touring their amazing Hub Central student facility
visiting the wonderful new School of Design building at the University of Melbourne, an outstanding example of how the way spaces are configured can transform student and staff experiences of learning and teaching
signing a new student exchange agreement with Nanyang Technological University in Singapore, a truly dynamic institution with outstanding facilities for students and staff.
Over the next few weeks I will be exploring with UEB and with colleagues across the University how we build upon the key lessons from the trip to ensure that our Education Change Portfolio delivers the right kind of transformations for Cardiff. Certainly, there are challenges ahead, but, as one of the many inspirational people we met on the trip said: "A challenge? Not impossible then!"
Read about our strategic direction and focus on research and innovation, education, international and engagement.