HMC (Headmasters' and Headmistresses' Conference)
30 September 2014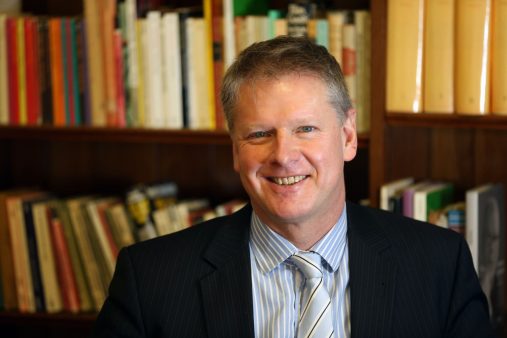 Cardiff University's Business School hosted the Q&A for the Universities Panel of the Headmasters' and Headmistresses' annual conference. The delegates decamped from the Celtic Manor to the University for this session and I sat on the panel. It was chaired by Chris Ramsey (Headmaster of King's School Chester and Chairman of the HMC/GSA Universities Committee), and included Mike Nicholson (Director of Admissions, University of Bath), Aaron Porter (former President of NUS), Angela Milln (Director of Admissions, University of Bristol) and Nick Hillman (Director of Higher Education Policy Institute, HEPI). The first question was whether the introduction of higher tuition fees had led to a greater emphasis on student satisfaction. My reply was that universities were moving in that direction anyway and are investing accordingly.  The debate was lively and went on to cover the quality of university teaching, pastoral care and whether removing the student number cap in England would affect Wales.
More information about the HMC annual conference can be found here.
Read about our strategic direction and focus on research and innovation, education, international and engagement.