Help educate the Earth without costing it
23 June 2015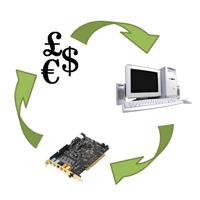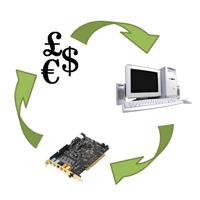 Increasingly, IT equipment is becoming a part of the circular economy –  being reused or recycled as much as possible at the end of its first life, so that new products can be made from the same raw materials, with a minimised amount of energy.
The latest edition of University Business magazine contains an important article on this theme which we were pleased to support. IT equipment can take significant energy to manufacture, as well as using limited natural materials; so it is vital that we get the most value from those resources.  "Waste" should be seen as a point on the lifecycle of those materials, rather than simply an end of life for the equipment.
As a result, when considering how we all manage "waste" IT equipment, it's essential of course to follow WEEE (Waste Electrical and Electronic Equipment) regulations, but we also need to ask ourselves, and our waste management service providers, what more we can do with our waste, so that it is no longer waste but becomes a new supply.
Moreover, equipment lifespan can be extended so that it needs to be manufactured less frequently. Also with management techniques such as server virtualisation, it becomes possible to procure less equipment, saving capital cost, embodied energy and materials, and saving money and electricity all at the same time as making IT services more resilient.
In this way, effective IT procurement, equipment management and waste management can help you to get the best of all worlds: an integrated environmental management strategy and reduced costs, while supporting leading-edge research and teaching.
---
Comments
Search this blog
Web www.cardiff.ac.uk/insrv/chris-dickson
Twitter @chrisdcardiff