Better Environmental Management Using ISO 14001:2015
27 April 2018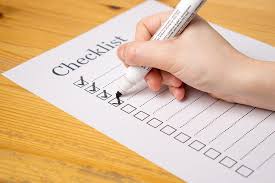 Maybe it is THE international standard for environmental management, ISO 14001. This has been updated to ISO1400:2015, and the old standard (ISO14001:2004) will not be recognised from September 2018.
I've been asked recently what ISO14001 is and why we do it.
Why do ISO14001? 
Cardiff University has an integrated Health, Safety and Environmental Management system, which is certified to ISO14001. The advantages include:
A framework for self-improvement
Independent auditing and checking to a high standard, ensuring we meet and go beyond our legal obligations for sustainability
Recognition by partners, including students and staff at Cardiff University, or thinking of coming here
Likewise, the ability for our partners and suppliers to demonstrate their prioritisation of our environment
Methods for engaging with staff and students to ensure the University has a more consistent approach.
As the environmental compliance officer for an IT department, supercomputing service and library service at the University, I need to be well aware of the part IT can play in the environmental management of the organisation: both in reducing the impact of the departments, and in the wider University. ISO14001 gives a framework to help with this, making it more systematic and ensuring a common language throughout the institution.
Changes in the 2015 version
Changes include:
More explicit need for inclusion of environmental management into strategic planning
Identifying the limitations of your environmental management system, including where you have less influence
Assessing the expectations of your stakeholders
Lifecycle thinking and planning. Not treating a problem in isolation but as part of the system.
As an example of lifecycle thinking, waste management is an expensive business, with legal constraints and sometimes severe environmental impacts. ISO 14001 encourages the organisation to look at those impacts as part of a whole: think about how to reduce waste by reducing what you buy, by re-using on site (on-campus in our case) instead of disposing, and so on. You save money at each stage, ensure legal compliance, become more efficient and enhance your business reputation.
Waste Electrical and Electronic Equipment is especially relevant to the IT department here, and we re-use equipment where appropriate (subject to strict information destruction processes), we have greatly reduced equipment spend in the datacentre (saving huge capital and recurrent cost) and anything left over is recycled where at all possible, with processes in place to ensure legal compliance. So it's worth thinking about.
If you're getting recertified this year, good luck! If you're thinking about doing ISO14001 for the first time, have a look at the ISO 14001 site and videos.
---
Comments
Search this blog
Web www.cardiff.ac.uk/insrv/chris-dickson
Twitter @chrisdcardiff