Urgent climate change action now! So what are the leading policy interventions needed in the agri-food/energy nexus over the next five years?
13 May 2019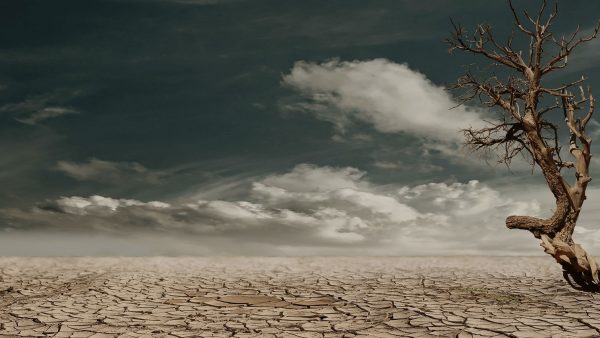 Professor Terry Marsden
Director, Sustainable Places Research Institute
Recent mass protests, government and parliamentary responses over the past month have entered a new phase of policy urgency regarding the need to both drastically cut carbon emissions and provide the necessary transformatory infrastructure in the UK to accelerate post -carbonised systems in the overall economy. This new found urgency is welcome and it is important as scientists-especially as sustainability scientists- that we play a facilitating and co-producing role in influencing the necessary trajectories across and between the main economic sectors both in the UK and beyond. It is thus no longer a case of diagnosis, because we know all too well what the dimensions of the human created disease is. It is a case of prognosis- how do we deliver sustainable post-carbonised and place-based solutions? These are not now to be seen as mere palliatives in ameliorating the worst effects of carbonism, like air pollution, methane and carbon emissions, water and soil pollution, bio-diversity loss, but more as fundamental transformations in the systems of production, supply and consumption.
Thus what is critical to accept now is that these transformative debates and pathways need to become embedded at the heart of the development of both the national and indeed globalised macro and micro economy. They cannot any longer be 'pigeon holed' into a sectoral government development (like DEFRA). In short it is as much the Treasury's responsibility as it is the environment department's. Last week both the UK and Welsh Governments agreed almost simultaneously to accept the protestors pressure that urgent actions were needed. We now, as scientists and environmental activists, need to provide the politicians with some roadmaps for prioritizing policy actions and interventions which will both speed up and recalibrate the ecological economy at the same time as it builds capacity to adapt and transform itself into a more sustainable and ecological efficient entity.
In this series of blogs from PLACE we ask researchers to identify, on the basis of their longstanding research, and given these circumstances, what are the three/ four key areas of policy interventions to address? I start the process here by focusing on the agri-food/ energy nexus in the UK; an area where we have recently analysed the tensions in delivering post-carbon transitions in the face of a still globally powerful fossil fuel industry which is highly supported by many dominant nation states [1]. It is also a nexus which is likely to see significant shifts in the flows of internationalised financial investment, in part influenced by many of the possible impending national government interventions, which are needed.
First regarding this field it is important to challenge the somewhat convention government approaches and responses to the question of creating conditions of more urgent socio-economic as well as ecological change. A conventional approach much adopted by the current Conservative front bench when confronted with these uneasy dilemma is to put continued and re-invigorated emphasis upon two key cornerstones of change. These are to put faith in technological innovations, on the one hand, and changing consumer behaviours on the other. As history shows it is argued, technological innovations, like new forms of renewable electrification will and can have profound effects, as we are now witnessing in what we might call the mobility, logistics and energy nexus. Similarly, and indeed conveniently fostering a neo-liberalist logic in the area, suggests that the 'power' of consumer sovereignty becomes critical in shifting dietary and food purchasing habits. Notwithstanding the political power of these arguments, I want to argue here with at least regard to the agri-food / energy nexus, that neither of these solutions will indeed be sufficient in themselves, because both need to be based upon a sound analysis of visionary organizational and infrastructural change. Sure health and climate change promotion for food consumers can play an important role; so too the development of smart producer, supply chain and consumer technologies. But this will not be sufficient in themselves with regard to two respects. It will not sufficiently reduce carbonism in the food /energy sector quickly enough; nor indeed provide the re-directions of the investment needed to create real post-carbonised change in the nexus such that it converts systems to more ecologically restorative means.
What we need now are focused policy interventions which encourage and in some cases abate critical ecologically damaging processes on the nexus on the on hand, and at the same time, stimulate the re-investment in sustainable infrastructure on the other. This is a tall order and does require a cabinet led agreement on 'green-new deal ' investments, ('carrots') as well as committed ('sticks') approaches to eradicate further ecologically destructive practices. This process is of equivalent profundity to the post war reconstruction of the UK welfare state.
So what are five of the key areas of intervention currently needed in this nexus space?
De-intensify the agricultural production process by banning intensive farming practices and sites. Force the supermarkets to procure from more extensive and circular farming enterprises, as part of their need to develop more territorialized and circular supply chains.
Ban the use and purchase of artificial fertilisers, pesticides and herbicides and give farmers incentives to improve soil and plant health.
Re-create a vibrant and re-localised horticultural sector in the regions of the UK by developing demonstration farms and centres of good practice.
Give incentives for extensive agro-forestry investment and planting and stimulate a new knowledge- base on managing multi-functional land-based enterprises which incorporate food fibre and energy production.
Re-connect the farmer with the consumer by creating new and more distributed open markets, town and city food hubs for food procurement and supply.
All of these five polar interventions need to part of a widened (post Brexit) agricultural and food policy involving parliamentary legislation. This debate is now urgent.
[1] See Marsden, T.K and Rucinska, K (2019). After COP21: Contested transitions in the Energy/Agriculture Food Nexus. Sustainability, March 2019.