Underwater Gardening: bringing biodiversity back to our seas
9 March 2020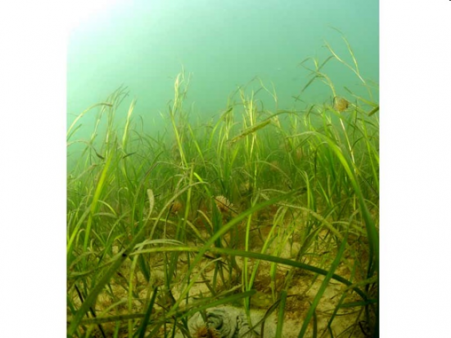 Dr Leanne Cullen-Unsworth
Last week saw the kick off of the UKs first large-scale seagrass restoration scheme. A partnership between Sky Ocean Rescue, Swansea University, WWF-UK, Project Seagrass and Cardiff University, the restoration is taking place in Dale Bay, West Wales, and the target is a restored meadow of two hectares of the seagrass species Zostera marina.
Around 700,000 seeds have been planted using a novel methodology utilising small sand-filled hessian bags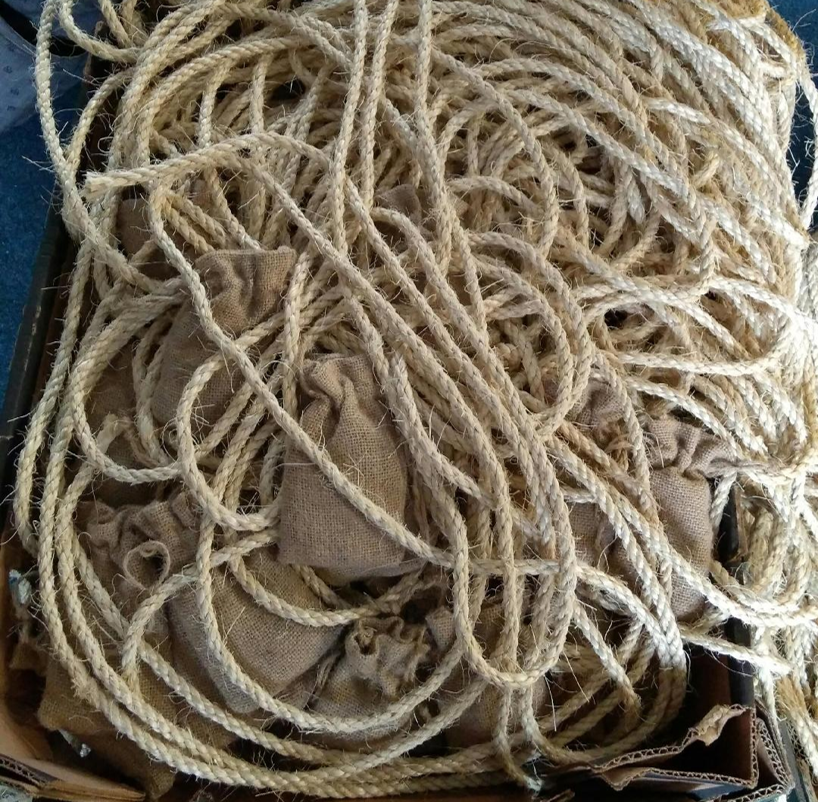 The project has relied enormously on the help of volunteers with over 1800 people helping to get the seagrass seeds ready for planting. Tasks included collecting 1000,000 seeds last summer, filling 20,000 hessian bags with sand, then, when they were ready to plant, adding a scoop of seeds to every bag. We have been overwhelmed by the amazing support from businesses and schools across Wales. And now the seeds are happily settling into their new home.
One of our youngest seagrass team members made this report for Coychurch Primary school in Bridgend.
So what is Seagrass and where is it found?
Seagrasses are flowering plants (or angiosperms) that have adapted over millions of years to life underwater in the sea. They exchange oxygen and carbon dioxide through their thin leaves and grow like terrestrial plants using energy from the sun though photosynthesis. The roots of the seagrass act as an anchor in the sediment. While they may look similar, seagrasses are very different organisms to seaweeds which are algae. There are 72 species of seagrass globally. The common UK species are Zostera marina and Zostera noltii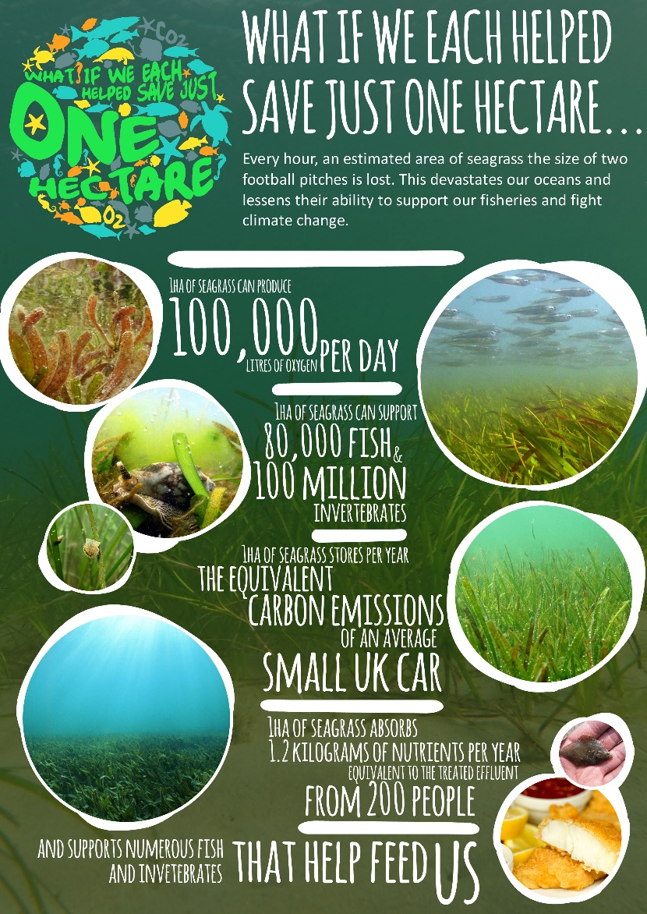 Seagrass loss in Wales
Our knowledge of the historical loss of seagrass in Wales is limited to relatively recent records, but we do know that a range of sites once recorded to contain seagrass no longer have any coverage. Records of seagrass exist from along the South Wales coast in places such as the Gower, Swansea Bay, Cardiff and Newport, but seagrass is no longer present at any meaningful scale. In the Milford Haven Waterway a range of sites have historical records of seagrass presence, yet they no longer contain this habitat (Kay 1998; Unsworth et al. 2017a).
Failure to recruit and recover
After large scale loss, seagrass meadows tend not to recover as recruitment is often minimal and the system is locked into a state of negative feedback characterised by anoxic sediments, mobile sediments and high turbidity. Where the stressor that caused the loss remains, seagrass will not recover. In the UK there is evidence that large areas of seagrass have been lost over long periods and that the total coverage of seagrass is now a small fraction of what it once was. The loss of this habitat is so marked as to provide a clear example of a completely altered generational baseline. Where evidence can be found, boaters and fishers describe places such as the Solent and Strangford Loch as being once carpeted by seagrass. Given the now largely fragmented state of the present UK seagrass stock, the movement of propagules (seeds or fragments) to facilitate recovery from loss is unlikely to be enough to assist with recovery. This is particularly the case where existing seagrass is also in a poor state. Restoration using seeds from healthy meadows is required.
Restoration in the UK
To date no successful seagrass restoration projects have occurred in the UK, however since 2013 Swansea University and Project Seagrass have been conducting a range of novel methodological seagrass restoration trials. This work has built on methods and evidence from the world's most successful restoration projects situated in Chesapeake Bay in the US (Orth et al. 2017).
Now with this project, we are hoping to demonstrate the use of this relatively simple methodology to restore seagrass at scale. Here's hoping this is the start of re-greening our coastal seas for the benefit of all!