Travel restrictions in Europe
9 April 2020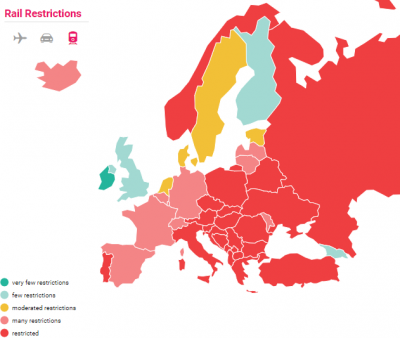 We hope you're reading this from the confines of your home. In case you still need to travel or would just like to see how 'free' movement is in Europe at the moment, here's an interactive map which shows travel restrictions across European countries.
The map has three different layers for air, terrestrial and rail restrictions, and clicking on each country will offer details and expand on the interrelations between countries.
The map was created by a group of volunteers who use official sources to update the information daily. If you'd like to give feedback or contribute to this project, please get in touch.