The question of rural development: post-Brexit
9 March 2018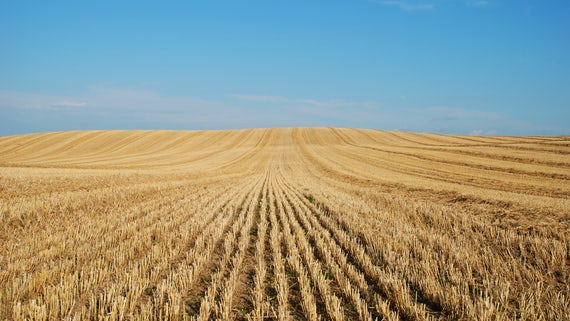 Terry Marsden
As the slow and very uncertain Brexit process continues, and talk of 'cliff-edges' become all the more common, it is even more critical to develop a collective vision and set of policy principles for rural areas in the UK, and not least here in Wales. Talking to many key stakeholders, businesses and rural householders over recent months convinces me that somehow we need to develop a plan for rural Wales, post-Brexit – which harnesses and develops its human and ecological potential as a heartland for (post-carbon) economic development. There is an urgent need for rural stakeholders in Wales, perhaps with the convenorship of the Welsh Government, to develop a new rural policy which will put in place the bases for developing a more resilient and sustainable rural Wales, post-Brexit.
So far there have been only limited scenario analyses conducted with no meaningful ministerial statements or leadership. There is a bunker mentality in Cathays Park; at best a waiting or shadow boxing game with Westminster on the terms of the exit and the likely consequences for the future devolution settlement. This approach tends at best to overly focus upon the likely agricultural conditions once we leave the EU. The scenarios here are foreboding enough with Brexit bringing the double jeopardy problems of significantly reduced EU market access for its agricultural products, at the same time as losing the ring-fenced access to EU CAP and regional development funding. But if we necessarily take a wider view of the Welsh Countryside we have to recognise that the prospect of Brexit is only part of the story.
The triple problem
For too long, and increasingly out of step with many other innovative European rural regions, my recent researches show that UK rural areas have been made far more vulnerable, especially since the financial and fiscal crisis in 2007-8, due to the confluence of two other major macro-economic and political logics[1]. First have been the cut backs in public policy programmes commonly known as 'austerity' measures. Second, and combined with this, has been an invigorated but narrow economic competitiveness logic which prioritises and centralises both public and private investment and growth in the larger urban areas. This is a false logic of agglomeration; which argues that if you concentrate facilities and resources into central nodes and locations, the benefits of proximity will both develop there and then overflow in a 'trickle-down' manner to surrounding and less privileged areas. Under conditions of public austerity, it doesn't. Rather it leads to more peripherality.
The combination of both logics – austerity and centralisation – have acted to simultaneously further 'hollow out' rural and more scattered public and private rural services and facilities such as: schools, hospitals, libraries, pubs, post-offices, banks and legal and financial services; and meant that the services and markets that are provided and accessed by rural businesses and households have become even more highly concentrated and centralised (such as retailing, energy provision, care facilities, catering and food processing). These processes have indeed been exacerbated by the still chronic undercapacity of digital broad-band infrastructures and investment in the deeper parts of the Welsh countryside.
A distributed strategy for rural Wales: a new platform
The three overarching structural negatives thus need to now be addressed and indeed reversed with regard to rural development: the effects of austerity, the accelerated centralisation of provision and infrastructures, and now added to the mix, the prospect of uncertain regulatory divergence following Brexit. This is, indeed a very different world to twenty years ago- when the fresh and innovative process of Welsh devolution coincided with both a supportive Blairite Labour government and substantial regional and rural development (Objective 1 and 2) funding from Brussels.
The need to recognise these macro-economic and political realities is important at this juncture in order for us to create a new platform , and indeed new development paradigm for rural Wales. This needs to be built upon several basic principles which I will outline here, and are indeed highly timely.
The post-carbon transition in Wales as elsewhere will mean that we will need to obtain not just our foods but our energy, materials, timber, water and fibre from rural areas and its bio-sphere. Many countries are now recognising this (Canada, Sweden, Finland, Germany), such that they are strategically planning their distributed 'bio-economies' as central and national macro-economic and policy frameworks.
Rural areas are thus potentially and should promote themselves as central players in the development of the bio-eco-economies given that we will have to create more added value from bio-based resources and use these far more efficiently applying circular–economy principles.
This will mean that we need to plan for more distributed systems of provision and markets, especially in rural areas and in the relationships between rural areas and urban areas. Distributed systems mean not just decentralising facilities or decision-making. It means really re-localising activities so that you obtain synergies and ecological efficiencies between the exchange and transformation of energy, materials, food and water resources. This is a more networked and place-based approach to developing re-localised economies which are linked together, and with their larger more agglomerated urban neighbours, through efficient communication and transport connections. This incorporates and should stimulate micro-renewables, telemedicine, and community and cooperative activities in rural areas.
Now is the time to really support and develop the new rural distributed economy. In Wales we are fortunate to have created an innovative statutory framework within which this could prosper. The Future Generations Act and the Environment Act both give the legal framework to establish these rural policies. Currently all public bodies are wrestling with how to manage the onset of public service boards, wellbeing plans, area statements, community planning initiatives, all of which have derived from this new statutory framework, and all of which are supposed to espouse principles of sustainable resource management. The current timely opportunity is to give all this institutional apparatus a real, concerted and cohesive policy direction and leadership – one which recognises and enrols all of the rural stakeholders – private and public, landed  and community interests.
This blog represents a presentation given to the Woodland Trust at its meeting 'Putting down new roots: woods, trees and the post-CAP landscape', in Cardiff Bay, 27th February, 2018.
[1] This research has recently been written up in my latest book: 'Agri-food and rural development: sustainable place making' Bloomsbury: London.
---
Comments