Regrow Borneo and leadership in the face of the climate crisis
26 July 2019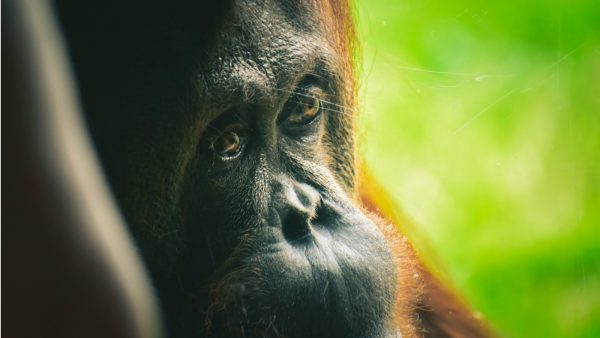 We've been asking ourselves what we can do to tackle climate change. Earlier this year, the Welsh Government and Cardiff University's student body, through the Students' Union, declared a climate emergency.
It's right that Cardiff University should be setting an example, as an educator of future generations, to demonstrate leadership in the face of the climate crisis.
The higher education sector has a responsibility to reduce air travel – academics are frequent flyers, and flying emits a large amount of carbon to the atmosphere.
Launching in September, Regrow Borneo will allow Cardiff University staff and students to donate to our reforestation project in Borneo to help balance out carbon emissions from their flights.
Regrow Borneo is a collaborative project between the Sustainable Places Research Institute and Danau Girang Field Centre, Borneo. Using donations to the project, we will plant trees in the Lower Kinabatangan, an area of extreme beauty declared as Sabah's 'Gift to the World'.
Despite legal protection the area has lost a devastating 75% of its tropical forest since the early 1970s, largely due to the expansion of oil palm. Deforestation has fragmented the forest, reducing the available habitat for endangered species such as the Orangutan, Proboscis Monkey and the Pygmy Elephant.
Regrow Borneo aligns with fly less objectives and supports a shift towards travel alternatives. However, simply reducing air travel is not enough; we know that some flights are unavoidable.
We have calculated an air travel carbon budget for Cardiff University and found that international students, taking unavoidable long haul flights to study in Wales, contribute to 53% of the University's carbon budget.
Cardiff University staff and students emit a minimum of 28,000 tonnes of carbon through air travel each year and we aim to help balance these emissions by planting trees in the Lower Kinabatangan, Borneo. The project will be funded through charitable donations, and every penny received will be invested in local community-based reforestation initiatives.
We encourage everyone to carefully consider whether their flight is absolutely necessary. But if it is, a donation to Regrow Borneo will help mitigate the impact. We'll provide a map with suggested donation amounts to help you decide what might be appropriate, based on how far you fly.
The project will link with Cardiff University research by monitoring the carbon sequestration power of tropical forest. We'll also inform our donors on the number of trees planted, along with other updates.
Regrow Borneo offers an opportunity for Cardiff University to work at the forefront of sustainability science, becoming the first UK-based university to set up a scheme that helps balance their carbon emissions.
We want to do our part to tackle the climate emergency – but we can't restore the rainforest without your help. For more information and to find out about opportunities to be involved, please email regrowborneo@cardiff.ac.uk.
---
Comments