Mind the Gap(s): Food Brexit, regulatory divergences and the need for a new UK agri-food framework.
3 November 2017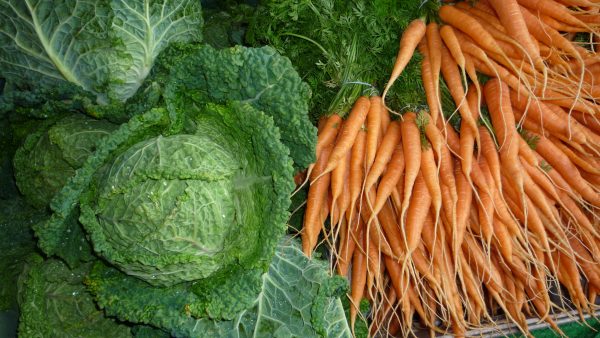 Terry Marsden
Discussing and debating with a wide range of food industry and representatives from key food organisations over recent months, since the publication of our report: ' Food Brexit: time to get real'[1]; there is a general and growing consensus that with the dire spectre of a hard Brexit looming (i.e moving outside both the customs union and the single market), the industry faces serious challenges and potential disruptions in a wide range of areas. This is significantly substantiating our earlier conclusions in our report, and deepens the need to communicate and lobby Parliament about these serious consequences. As I write we await the government's so far resistant release of their own reports on the impacts and consequences of their own Brexit actions; but talking to the industry we are made clearly aware of the significant challenges and adjustments that will need to be addressed. It is thus an important duty of such commentators as myself to communicate and outline these issues in a range of public fora, in the public interest.
The critical conclusions I and my colleagues (Tim Lang and Erik Millstone) reluctantly begin to reach for UK food in these researches since the Referendum are indeed deepening as we speak. For instance, severe labour shortages are beginning to be experienced across the food sector, but especially in the food service, hospitality and food processing and producing sectors. Chefs, housekeepers, waiters and vets are moving abroad and up to 80,000 more workers in hospitality are needed it is estimated in order to fill gaps in the near future. It is also estimated that there is a growing shortage of 35,000 lorry drivers. Integrated logistical systems of food chain supply upon which we all rely for fresh and chilled packages of food in our cafes, restaurants and bars are becoming more expensive and will become more difficult to deliver post-Brexit; for they rely upon ease of proximate but perishable international access to suppliers and producers. The European Single Market has allowed us consumers to buy cheap, fresh foods, like mushrooms from Ireland and asparagus from Spain and France, and expect full freshness and all-year around supply. These reliable and accessible supply chains will become at best more costly and at worst far less reliable, as the food and associated logistics sector struggles with the uncertainties and perishable fragilities of new customs and quality controls at our borders.
The assumptions and expectations consumers make about fresh provision and all- year- round supply will become severely tested. Food shortages and price rises will exacerbate food security, and politicians need to expect growing public concern about these consumer concerns as Brexit unfolds. If an eventual unilateral reduction in food tariffs and decline in food consumer prices ever occurs after Brexit, as some of its supporters surmise, this will take at least the best part a decade to deliver, and at the same time severely reduce the quality of food standards and safety the British consumer have come to expect.
We are now witnessing the emergence of a protracted period of regulatory divergence not only in trade volumes and rules, but in potentially food quality, market and production policy, safety and fraud standards, customs and logistical delivery. These divergences will need careful management- between the Irish borders, between Ireland and the UK, between the UK and mainland Europe, and between the UK and the rest of the world. They will come with significant extra costs to the UK and EU food industry, and the now high levels of supply chain integration which exists between Ireland and the UK and between both and the EU will be severely disrupted. A general- 'muddling through'- approach to this regulatory uncertainty, and the recognised lack of positive visioning on the part of government by many in the food industry, is currently suggesting an approach : 'to plan for the worst, and hope for the best'!
Creating a new UK food framework and strategy: an appeal for rationalism not fatalism?
Whilst advocating more domestic UK agri-food self- sufficiency is never going to be all of the answer to these problems, it can be at least be a larger part of the answer to some of these challenges. In our earlier report in July 2017, we argued for the need now for the UK government to take the lead in developing a new policy commitment to a modern, low impact, health-oriented and internationally sensitive (fair) UK food system, based upon the interrelated food security and resilience principles of sufficiency, sustainability, safely, health and equity.[2] This cannot wait until the negotiations are concluded in March 2019; it needs to be developed in parallel alongside the negotiation and transitions process.
The British food industry in all its components needs a coordinated and visionary statutory framework within which to operate in order that it can manage the wider economic and regulatory processes which confronts it in the future, and as Brexit continues to unfold. Government needs to take a proactive and strategic lead for setting and delivering a range of domestic food security and sustainability targets which are set out concerning food supply, quality, health, and consumption, which go beyond the concerns just of quantity of supply by integrating the restoration of eco-systems and food system resilience.
This will require leadership and we suggest, the setting up of a new multi-stakeholder National Commission for Food and Agriculture (involving stakeholders from across the industry and devolved authorities) which can provide oversight and collective leadership and review; such that it is a source of advice and actions which are trusted by the public and consumers. The explicit objective of such a body would be to hold ministers to account and to be sufficiently inclusive of the major private, public, consumer and civic stakeholders such that is can creatively build non-competitive national consensus about the overall priorities and principles to be adopted as the country proceeds through Brexit.
The historical precedents for this lie in the wartime agricultural committees of both the First and Second World Wars and, right up until the late 1970s, in the overall national agricultural policies which espoused productivism as an economic and food security set of principles.[3]Now aligning the UK to global sustainability commitments (such as the Sustainable Development Goals (SDGs ) and the reductions in carbon emissions following COP21), as well as proactively engaging with international development goals for fairer and more sustainable food trade with lower and middle income countries, should be matched with a renewed domestic commitment to increasing UK self- sufficiency in food production and consumption, at least to levels attained in UK 'high farming ' periods of the 1970s- 80% or above. There is thus no contradiction from a food security and sustainability perspective in augmenting more self- sufficiency at home AND creating fairer trading relationships abroad. Indeed our national points of reference here should be Norway and Switzerland rather than the more deregulated New Zealand. Most, if not all advanced countries seek to protect and promote their national agri-food systems; and governments who ignore their responsibilities in this regard, history tells us, do not tend to last very long.
So what should some of the building and guiding principles of the UK framework for agri-food include? I am pleased and heartened to see that some of these priorities are increasingly now beginning to be debated by many in Westminster, if not at the heart of government at the moment. I will list some of these principles which I presented last week at the Westminster Food Brexit conference which brought together over 300 delegates from the food industry.[4]
Redevelop national food and agricultural policies which foster more diverse, multi-functional and ecologically sustainable farming systems which encourage value –added and the growth in 'shorter' chains to the market.
Invest in creating more national self-sufficiency in especially temperate fruit and vegetable sectors.
Link towns and cities to their rural and agricultural hinterlands through integrating food planning into local government actions.
Foster-farm-based diversification and environmental partnership working, for example as the innovative Wye and Usk Valley partnership is doing and the Green Pasture-led Farming Association. Invest in 'smart-farming' based upon a variety of circular-economy principles, all of which could 'scale out' a full and diverse range of organics, and wider environmental sensitive farming schemes (such as LEAF).
Find ways of releasing regulatory burdens on local and devolved authorities so as to encourage green public procurement of local and regional foods.
Invest in farming, food, hospitality and tourism training and skills so as attract the young into these sectors, providing real career pathways, such as through the R&D funding mechanisms and enhancing and widening the Agri-food training partnership.
'Having a plan' for a sustainable UK food future.
It has for some time been seen as politically unfashionable for UK governments to openly advocate a planning approach to various sectors of the economy and polity. The chronic food security and sustainability vulnerabilities which emerged especially since to the combined food, fuel, financial and fiscal crisis of 2007-8, and now the prospect of Brexit and the concurrent prospective regulatory divergences in Europe, are making the need for a robust and engaged national planning exercise in the field of food security and sustainability an urgent government need not seen since the immediate post-war era. The UK food system is currently a victim of both a series of (avoidable) market and now state failures which will, if not addressed proactively, be severely exacerbated by the Brexit process. Whilst it seems that food businesses are currently 'planning for the worst, and hoping for the best', Westminster as a whole, in a spirit of cooperation with the devolved regions, needs to 'get a grip' and protect and build national food resilience by once again investing in its domestic food and farming infrastructures.[5]
[1] Food Brexit : time to get real. Lang, T, Millstone, E and Marsden, T.K (2017)https://www.sussex.ac.uk/webteam/gateway/file.php?name=foodbrexitreport-langmillstonemarsden-july2017pdf.pdf&site=25
[2] Lang et al op cit. But also now see recent reports from NFU and CPRE: Vision for the future of farming: a new domestic agricultural policy, National Farmers Union, 2017; and New model farming: resilience through diversity. Campaign to Protect Rural England, 2016.
[3]  See 'Food from our own resources' MAFF 1976; Farming and the Nation (1979).
[4] Food Brexit: a new food conference. Queen Elizabeth 11 Hall, Westminster, 31st October, 2017.
[5]  This article is based upon my recent presentation at the Food Brexit: a new Food conference, in Westminster 31/10/2017; and a deeper analysis of food and agricultural policy contained in the recently published book: Agri-food and rural development: sustainable place-making. Terry Marsden. (2017, Bloomsbury, London).