Learning Pathways into Sustainable Agriculture
6 January 2020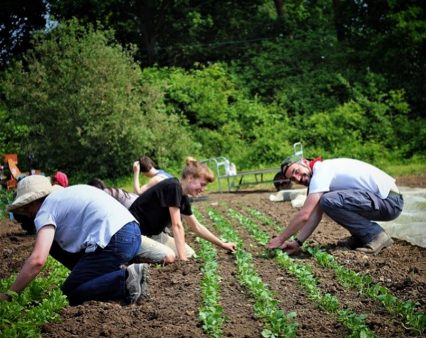 Alice Taherzadeh, Research Student, Sustainable Places Research Institute
The research project Learning Pathways into Sustainable Agriculture was undertaken in the summer of 2019 in order to shed light on the experiences of a growing number of young people who choose to enter sustainable agriculture from non farming backgrounds.
How to encourage and support more young people into sustainable farming
Transforming the UK food system requires us to look ahead and ensure that we nourish the small shoots today which will form important parts of our sustainable food system tomorrow. This means not only tackling the challenge of retaining people in farming and supporting their transition to sustainable agriculture but also, and importantly, attracting and supporting new entrants into agriculture.
The report highlights both the incredible enthusiasm and energy young new entrants are bringing to the farming sector and the many challenges they face in a system which offers little support for them. To encourage the creation of more sustainable farm businesses in the UK, a crucial starting point is supporting new farmers' learning pathways into sustainable agriculture.
Young entrant farmers and sustainable agriculture
For the last few decades, European countries have seen the steady decline and aging of farmers alongside the rapid reduction in the number of farms, with a smaller number of landowners managing even larger proportions of the total farmland. However, official figures tend to obscure the reality of young farmers in the UK and EU as they focus on the heads of agricultural businesses. As a result, the head growers, trainees and other farm workers who might hold a lot of responsibility for agricultural production but do not own a farm business are made invisible. This study chose a broader definition of young entrant to account for those who are at different stages on their learning pathways towards becoming farmers. It draws upon interviews with twenty young entrant farmers at different stages of their farming careers.
Why do we need to examine Learning Pathways and what are they?
There are currently no clear pathways in the UK for such young entrants. Their entry into farming tends to be very different to traditional pathways into farming and can vary greatly. To support current and future young entrants to play an important role in food system transformation it is important to understand how and where they enter farming, how they gain the skills they need and which barriers they face in doing so – their learning pathways into sustainable agriculture.
What motivates young entrants?
Those interviewed were driven by both personal-social and political-environmental motivations. Young entrants wanted to be part of a wider movement which strived for a more just and sustainable food system within the context of ecological crisis. At the same time, they say farming as a career which allowed them meaningful and hands-on work which was also good for their wellbeing, responding to difficulties of finding such a pathway elsewhere. There was also a strong desire to pursue more cooperative and social models of farming which integrated local communities and ensured newcomers were not left alone on a tractor in a field.
Approaches to entry and agricultural learning
Due to the lack of clear pathways into sustainable agriculture, newcomers interviewed had entered farming through a number of approaches and entry points. Young entrants were often tentative about entering farming and leaving previous careers, accessing different training and learning opportunities over a number of years before starting their own farm businesses. Some stumbled into farm work rather unintentionally and found they loved it or were presented with an early opportunity to enter a farm business and haven't looked back since.
Young entrants integrated different sources of learning from nearby farmers, the internet, books and wider networks which provided workshops, events and mentoring. Hands-on experience was seen as the best way to learn and traineeships or apprenticeships were one of the most common ways to gain experience and learn directly from farmers along with shorter periods of volunteering or WWOOFing. They were often keen to gain exposure to many different farms and learn about different business models and agricultural approaches before beginning their own business. Young entrants were less likely to access training from traditional agricultural colleges but there were a number of newer practical or academic courses in sustainable agriculture on offer. Finally, farmers accessed a number of other forms of training such as short and longer workshops, mentoring and farmer groups organised by organisations such as Landworkers' Alliance, Permaculture Association, Social Farms and Gardens and Biodynamic Association.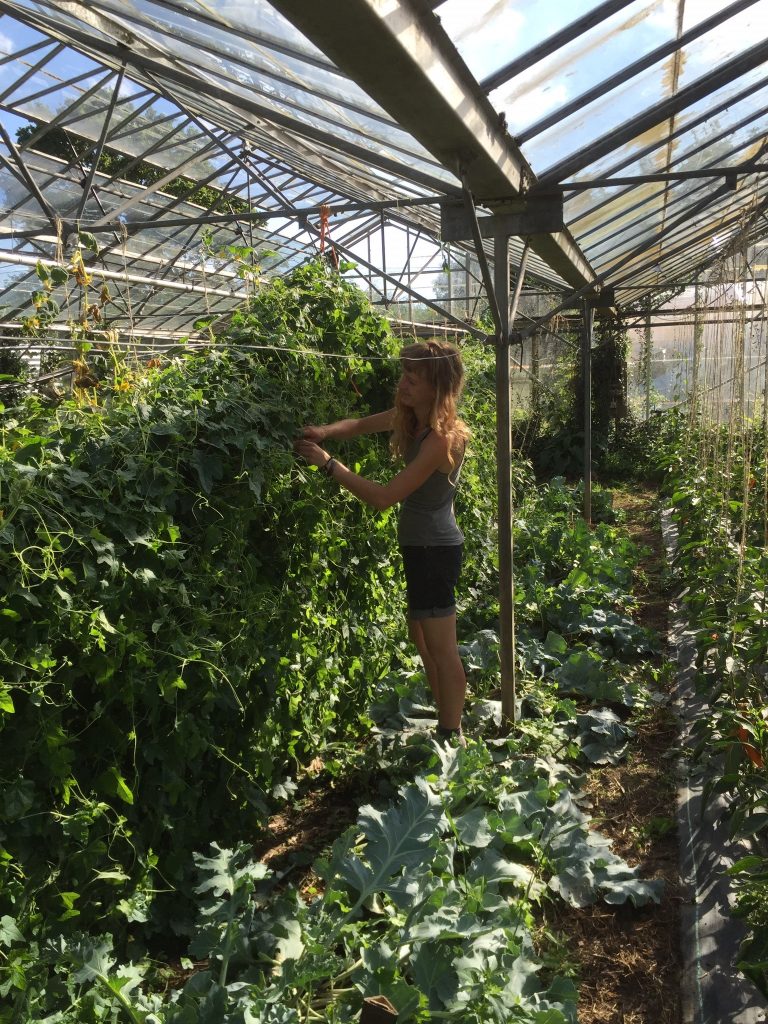 Barriers and challenges
The report also highlights key barriers to entry and some challenges encountered within learning pathways. Barriers include financial and social issues as well as difficulty navigating opportunities pathways into farming. Challenges encountered were around duration and content of training as well as how trained fitted into progression to forming a farming business.
Encouraging and Supporting Young Entrants
It is clear there is a lot of scope to improve provision for new entrants in sustainable agriculture. The report concludes with several recommendations and two case studies of current training programmes: Pathways into Farming and the Biodynamic Apprenticeship Scheme.
Download the full report here