Good work for good food – Call for papers for RGS-IBG Conference 2021
22 January 2021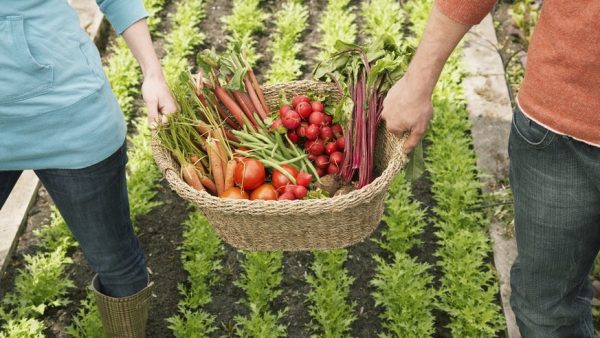 Hannah Pitt
Session conveners: Hannah Pitt Sustainable Places Research Institute, Cardiff University; Ana Moragues Faus, University of Barcelona; Susanna Klassen, University of British Columbia; Poppy Nicol Sustainable Places Research Institute, Cardiff University.
The 2020 pandemic brought public attention to the vital work of food producers and others who keep supplies available and moving. Recognition of these roles as 'key workers' came in stark contrast to how hidden food work typically remains. Even more ethically motivated consumers have neglected work conditions supplying their food (Gray 2013).
Popular narratives dismiss food production jobs as unskilled (Klocker et al 2020), and they typically earn low social and financial value. Terms for some workers represent modern slavery (Howard and Forin 2019); during the Covid crisis some have been pressured to work in unsafe conditions.
Even producers meeting ecologically sustainable standards struggle to fairly reward labourers (Wieler et al 2016). Many minority world countries struggle to balance reliance on migrant food workers with a desire to limit immigration (Rye and Scott 2018). Labour-related inequities disproportionately impact people of colour; racism and colonialist legacies and limit access to becoming a food producer (Levkoe & Offeh-Gyimah 2020).
Technological solutions to labour shortages may well exacerbate injustices within food systems (Rotz et al 2019). More promising might be workers' collective action, particularly when connected to consumer campaigns (Minkoff Zern 2014). These tensions suggest unresolved questions regarding how to achieve just, sustainable food systems in which jobs producing, processing and distributing food are dignified and fairly rewarded.
This session will explore good work for good food: How have bad food jobs become so prevalent? Who will do food work in future? How will they gain necessary skills and knowledge? And how can all food workers be guaranteed fair conditions and rewards?
We welcome contributions considering all dimensions of Good Food Work: labour migration; education and training; standards and certification; dismantling racism and colonialist legacies; economics of fair pay; social recognition of food work; action for change; doing research with food workers and activists. We intend to run two sessions: a typical papers session followed by a round table to enable discussion between presenters and others.
Abstracts of 200 words should be sent to pitth2@cardiff.ac.uk by end of 28th February 2021. Please indicate whether you expect to present in person or remotely. (Confirmation of whether in-person elements will be possible is due in April.)
The conference takes place online from Tuesday 31 August to Friday 3 September 2021. https://www.rgs.org/research/annual-international-conference/