An Adventure in International Collaboration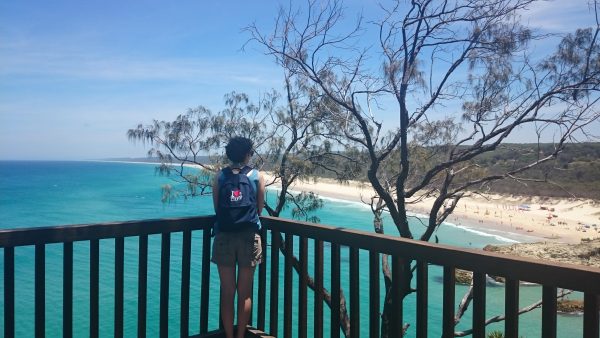 The big research trip begins.
A few months ago, before I started my PhD, my supervisor made me aware of a funding opportunity and set me a task of doing some research, sending some emails and then together we submitted an application to Cardiff University's International Collaboration Seedcorn Fund.  The plan was ambitious, a little 'out there' and, if successful, would involve a lengthy trip abroad to work in spectacular settings with some of the most eminent academics in my field.
To be totally honest, I didn't think that anything would come of it; it was pretty much an outline for a dream trip in terms of both academic potential and personal travel opportunities so no hopes were raised.  However, as opportunistic in nature it appeared to be, the plan actually was a solid one, held lots of potential and we were indeed successful. Further info can be found  here.
So after months of planning and back and forth emails around the world I am now in Australia, on the first section of a trip which will see me working as a visiting scholar in Griffith University (Gold Coast, Queensland), University of Waikato (Hamilton, NZ) and University of Sydney.  The second part of the trip will be later in the year, to the centre of surf research in San Diego State University, and The University of Hawaii in Honolulu, so you're probably not surprised that I'm really looking forward to putting the plan into action.
The next few posts will be my reflections and ramblings of my time on the road; a hybrid form that should encompass the ethnographic elements of my research, along with tales of my travelling (mis)adventures.  In true British fashion there will also likely be a running commentary about the weather (it's hot).
First Published 17/01/2017