International Collaboration: Phase 2
13 September 2017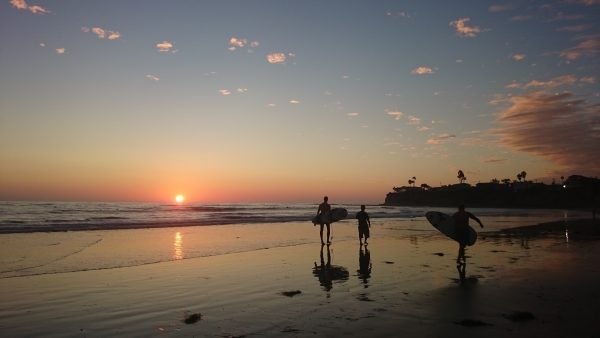 I'm in California! Phase two of our international collaboration scoping trip is now in full swing. After a quick tour of Hollywood, a stroll along Venice Beach and a few hours spent in L.A traffic, I'm in San Diego to meet with Dr Jess Ponting, Director of the Centre for Surf Research at San Diego State University and get some insight into Southern Californian Beach Culture.
From here, i'm going to be travelling into Mexico to check out the Bahia de Todos Santos World Surfing Reserve, for a weeks worth of observation, exploring and surfing….once i've had my fill of chats and churros, i'm coming back to the states, making my way up the coast, interviewing surfers and environmentalists on the way. I'll be aiming for Malibu World Surfing Reserve & Santa Cruz, home to the HQ of Save the Waves and another World Surfing Reserve!
And then…
I'm hoping to attend the 2017 meeting of the Institute of Womens Surfers (please accept my application, institute of womens surfers!). Organised by Krista Comer, this is the institutes 3rd meeting, and is a skill sharing weekend based at Stanford University.
And theeeennnn….
That's going to be quite enough coast for me. But not enough surfing research. So i'm going to be heading far far inland, to a little lake that is 4x the size of Wales. Lake Superior & the University of Minnesota in Duluth is the last port of call for this phase. Meeting with Professsor Scott Laderman, trying to gain an understanding of lake surfing culture and getting acclimatised to not quite Californian weather before I head home.
So there it is, the grand plan. 6 weeks, 3 World Surfing Reserves, 3 Universities and, it seems, 3 meals a day that are made up of fried stuff with cheese. The american dream is alive and well. Just don't mention the President…..
---
Comments