2017 Annual CMRG Postgraduate Researcher Presentation prize Winner!
19 January 2018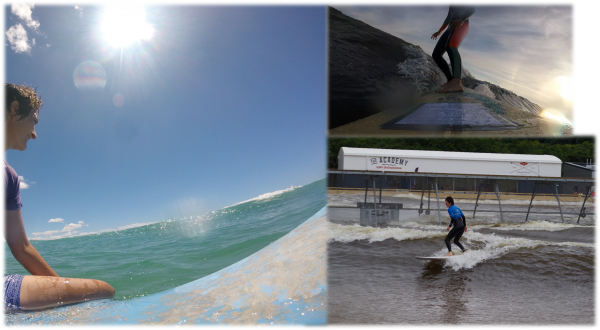 Last summer I worked on a paper with Professor Anderson to present at the RGS IBG conference in London. It was a pretty daunting experience; a big conference where i didn't recognise as many names as I should have been able to, in a big city where getting lost seems to always be incorporated into the itinerary.
It was also my first experience presenting at a grown up event and I was nervous but got through it and thought nothing of it until a couple of months later when I was told that our paper, and my presentation had been awarded the postgraduate researcher presentation prize.
The work was titled "Challenging the placelessness of the sea: Identifications with the water world", and a write up of the paper can now be found on the CMRG (Coastal Marine Research Group) website. We talked about how we use such generic language when discussing water, even though watery worlds vary so greatly, using surfing experiences to highlight some of these variations. It was a good opportunity to get some ideas into the world, and receive some constructive (not as scary as i was expecting) feedback.
Very pleased to have been awarded the prize, and look forward to building on the experience this year.