Time to talk strikes!
27 February 2020
With strike action upon us once again, we wanted to reassure you that all is not lost, help and support is available. We understand that you will be anxious and worried about how these strikes will impact you and your studies. Will my marks be affected? Why does this keep happening? What can I do about it? That final question, 'what can I do about it?' is where we as Wellbeing Champions come in.
Wellbeing champions are students trained in supporting students with any concerns regarding health and wellbeing. Wellbeing Champions facilitate and lead workshops on how to improve your wellbeing, and they provide peer-led drop-in sessions (please see other support for details) and meet-up groups. Wellbeing Champions also run numerous events throughout the year to raise awareness of campaigns such as 'Alright Mate' and 'Time to Talk'. Our job as Wellbeing Champions is to engage with students by telling them about the campaigns as well as handing out leaflets. We would encourage students to approach us at events because we are a very friendly bunch and are more than happy to provide information about how to improve your wellbeing. We'll even give you a free sweet whilst we're at it!
Being a Wellbeing Champion is great because it provides the opportunity to help lots of different students through drop-in, workshops, events and social meet-ups, which bring lots of people together creating a great community feel.
We also promote top tips for Wellbeing, one of which is to try the new Talk Campus online application. Talk Campus provides an opportunity for students to reach out and support each other through online peer support on a global scale. Students are able to disclose any information they feel comfortable sharing and trained peer supporters and professional staff will be on hand to help with any difficulties. If you're an international student and English is not your first language, Talk Campus gives an option to open the app in your first language and receive the same level of support that way. The app is free and can be downloaded via the app store on any Apple, Android or Microsoft device. See pictures below for a flavour of the app:
I have used this app myself and the thing that really struck me was the ease of access. There's no join up fee, you are free to post whatever you want without judgment and be sure that you'll get the appropriate help when asked. I was also impressed by the app layout which is simple and easy to navigate, making life much easier for students.
In summary, this app provides a free 24/7 instant service, for students who want immediate support. Support can be accessed anywhere: at home, on campus and even abroad. Since the app is tailored towards your specific needs, there is a customised service that will provide all the correct signposting.
Other Support
Within Cardiff University, the Counselling and Wellbeing Team are available Monday to Friday 09:00-16:30 and until 20:00 on Tuesday evenings. There is a range of support available:
Self-help Resources : please see our self-help pages for coping strategies on how to manage anxiety, low mood, stress and other difficulties.
Drop-In: The daily drop-in service, offers students support, advice, information and details of services available, and how students can refer for further counselling or wellbeing support. Students can attend without an appointment and have a 10-15 minute chat with a member of the wellbeing service. Wellbeing Champions are also available to offer peer support drop-in at certain times/on certain days.
Workshops, Groups and recommended courses
Counselling and Wellbeing Appointments
GP: Please ensure you keep your GP updated on how you are feeling if you have concerns about your mental health. Your GP should be a first point of contact and can offer you support and signposting to services.
In an emergency
Dial 999 and then also inform Security +44 (0)29 2087 4444, if the situation involves: imminent danger, suicidal intention, possessing a weapon, threats of harm, physical injury, death of a student or terrorism. For 24/7 support from NHS Direct Wales, dial +44 (0)845 46 47 or visit NHS Direct Wales.
Concerned about the safety of yourself or others
Email our Health and Wellbeing Team at concernedaboutastudent@cardiff.ac.uk stating the nature of the crisis. Examples include: risk to yourself or others, erratic behaviour, behaviour changes, fitness to study. We will respond to your query where possible within one working day between 10:00 and 16:00 Monday to Friday (excluding bank holidays) term-time only. If you email us with a concern after 16:00 please note that this will not be attended to until the following weekday. Please see your GP if you are concerned about your safety so that they can provide a medical assessment and an alternate perspective.
Disclose an experience of violence or abuse
Email disclosureresponseteam@cardiff.ac.uk if you have experienced violence and/ or abuse and need practical support. We supported students who have experienced sexual assault, rape, domestic violence, stalking, harassment or hate crime. If the experience is occurring now and you are in imminent danger, please refer to the urgent advice above. If you have experienced a form of sexual violence in the last 72 hours, please contact the Disclosure Response Team, for imminent advice and guidance.
Other useful support
| | |
| --- | --- |
| Service | Description |
| Nightline | Talk about anything that is bothering you. This student-led service is based in the Cardiff University Students' Union. |
| Samaritans | Crisis support service where you can talk about anything that's bothering you. |
| Mind | This service can help you find local support, as well provides information about mental health problems and treatments. |
| Students' Union Advice Centre | Provides advice and information, advocacy, representation and support through a free, confidential, impartial and independent service. |
| Live Fear Free | Confidential support and information on domestic abuse, sexual violence and violence affecting anyone in Wales |
| Meningitis now | For questions about meningitis or meningococcal septicaemia. You can also talk things through or find out more about the support offered. |
| Cruse Bereavement Care | Free confidential support for adults and children following a bereavement. |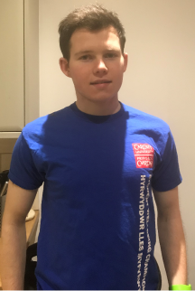 Best wishes,
James, Wellbeing Champion
Counselling, Health and Wellbeing Team
Your feedback and help please
Have you found this blog post useful?  Please help us by commenting in the bar below, and note any questions there too.
To help us aid more of your fellow students please re-tweet or share this post by using the share buttons.
Your Student Life, Supported.
The Student Support Centre has a range of services dedicated to helping students make the most of their time at University, including: Advice & Money, Careers & Employability, Counselling, Health & Wellbeing, Disability & Dyslexia and International Student Support.
Student Support Centres are located at 50 Park Place, Cathays Campus and Cardigan House, Heath Park Campus.
Further details of services, events, opening times and contacts search 'support and services' on the University Intranet.
What are you looking for?