Genetics student, Maddie, shares some things to do in Cardiff over the winter break.

Staying in Cardiff over the holidays and looking for something fun to do? There's a variety of events and activities to suit everyone in Cardiff this Christmas no matter what your interests, but here are our top picks!
1. Visit Cardiff's Winter Wonderland
15 November 2018 – 6 January 2019
Located in Gordedd Gardens along Park Place, no Christmas in Cardiff is complete without a visit to Winter Wonderland! The attractions include an Open Air Ice Rink, which offers hour long skating slots at a reasonable price (as well as student discount!), a selection of funfair rides, food and souvenir stalls, traditional funfair games and, brand new for this year, an Apres-Ski style bar, which offers a range of drinks in a cosy atmosphere. Open until 10pm every day, this is not an event to miss!
2. Be Inspired by Tim Peake's Spacecraft
15 November 2018 – 10 February 2019
Take a trip to Cardiff's National Museum to see the spacecraft that brought Tim Peake back to Earth from the International Space Station. Other displays including the astronaut's spacesuit and interactive information panels about life in the space station also included in the exhibition, as well as a virtual reality experience in which visitors can relive the entry into Earth's atmosphere. Even better, entry into the exhibition is free! Find out more here
3. See a Festive Film in Cardiff Castle
16 December 2018
Among the variety of events on at Cardiff Castle during the festive period, a trio of Christmas films are being shown on 16 December! With screenings of favourite festive films Home Alone, Elf and Gremlins, this is a fun and affordable activity to get you into the Christmas spirit. Find out more here

4. Christmas Bingo Lingo
Select dates from 30 November – 29 December
Head down to DEPOT to enjoy Bingo Lingo: Christmas style! With all the usual Bingo Lingo fun of great prizes, dancing on benches and on-stage hilariousness, this seasonal event involves performers, costumes and Christmas tunes to celebrate your wins! Whether you've never done Bingo Lingo before, or if you're a seasoned regular, this event is sure to be one of the most fun ways to celebrate Christmas!
5. Switch Up Your Sporting Allegiance
The sport that comes to mind when in Cardiff is of course the rugby – but if you wanted a more seasonal spectator sport to get involved in, why not head down to the International Sport's Village in Cardiff Bay to watch a Cardiff Devils Ice Hockey fixture? Fast paced, competitive and all-round entertaining, this is something that any sporting fan would enjoy, and with tickets to fixtures being very affordable, there's no reason not to give it a go! Select dates throughout the year. Find out more here
6. Buy Some Unique Christmas Gifts
You'll have no trouble finding thoughtful Christmas gifts for family and friends this year, as the Christmas shopping opportunities in Cardiff are second to none in terms of the uniqueness and affordability of wares for sale. The Cardiff Arcades contain a diverse mix of businesses, and you'll be able to find something for everyone here – and to top off the shopping experience, there are a selection of independent restaurants, bars and cafes serving delicious foods for all tastes. In addition to this, the Cardiff Christmas Market is open until 23 December, with vendors selling a range of original handmade products and snacks that you won't find anywhere else!
7. Discover The Cardiff Music Scene
Head down to Womanby street one evening for one of their many live gigs. With several small venues located down one of the oldest streets in the city, there will be something to cater to most music tastes. Clwb Ifor Bach boasts as one of the best venues for up-and-coming acts in the city or stop in at Fuel if heavy rock and metal is more your thing. Tickets and drinks are normally well-priced, and details for all future up and coming events can be found on the venue websites. Alternatively, just wander down and see what you find!
8. Learn Something New At Techniquest
Just a short train ride up to Cardiff Bay, Techniquest is the UK's longest established science centre! Whether you've been a million times or it's your first visit, there is always something new to see due to the regular turnover of new exhibitions, and at reasonable prices for students. In addition, the centre puts on interactive shows a few nights a week – these include escape room experiences, planetarium shows and more! Find out more here.
9. Travel Back in Time at St. Fagan's
If you're interested in experiencing a traditional Welsh Christmas, look no further than St. Fagan's! The site is based around St. Fagan's castle and grounds, and contains historic buildings and gardens to explore, as well as galleries to learn more about the history of Wales. Traditional workmen such as blacksmiths and wool mill workers work on site for visitor's viewing, and their produce is often for sale. Traditional festivals throughout the year are also celebrated. Entry to the site is free, although seasonal experiences cost a little extra. Find out more here
10. Give Back Over the Holidays
Christmas is a happy time of year for most people, but for those living on the streets it can be one of the hardest. Why not sign up as a Huggard volunteer over the holidays – there are a variety of ways that you can do this, including volunteering in one of their kitchens or campaigning to raise money for the cause. Even a small amount of time spent volunteering can make a huge difference to the homeless community of Cardiff, and you could help make sure that they get a Christmas this year as well. Find out more here
11. Carols by Candlelight
5 and 10 December
Head down to the School of Music for an International Christmas Carol sing-along, celebrating the holidays in English, French, Spanish, German, Italian, Portuguese, Welsh and Latin (and potentially more) on 5 December! This is followed by a mulled wine reception, and with the whole event being cost-free, there's no reason not to take advantage of this festive event. Find out more here. If a traditional Christmas service is more your thing, the Catholic Society are hosting a candlelit Carol Service on 10 December, with mince pies also available afterwards. There is also no cost involved for attendees. Find out more here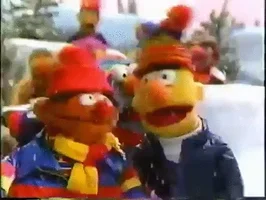 Check out our winter survival guide
Whether you're heading home for the holidays or remaining in Cardiff, our guide provides tips on study, staying safe, things to do and more practical advice for the holidays.
Read the winter survival guide
Staying in Cardiff over the winter break?
All are welcome at the Cardiff Chaplaincy for Christmas Lunch, which will be held on Monday 25 December at 13:00. Please email frsebastian@cardifforatory.co.uk if you would like to attend.
Some Cardiff University study spaces will be open for the entire winter recess. Find out more here.
Student Support Centres' Opening Times
Student Support Centres are located at 50 Park Place, 51 Park Place, the Students' Union and Cardigan House, Heath Park Campus.
The Student Support Centre on 50 Park Place and Student Support at the Students' Union will close for the afternoon from 12:00 on Thursday 20 December 2018, and re-open on Friday 21 December 2018, 09:00-16:00. Both services will be closed from Monday 24 December 2018 – Tuesday 1 January 2019, and will re-open on Wednesday 2 January 2019 at 09:00.
The Student Support Centre at Heath campus will close at 11:30 on Thursday 21 December 2018 and re-open on Tuesday 2 January 2019 at 09:00.
Find out more about Student Support
Best wishes,
Maddie, Genetics Student. 
Your Student Life, Supported. 
The Student Support Centre has a range of services dedicated to helping students make the most of their time at University, including: Advice and Money, Careers and Employability, Counselling, Health and Wellbeing, Disability and Dyslexia and International Student Support.