Sophie: "why I chose to become a student mentor"
5 February 2020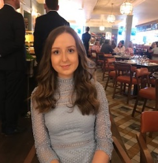 "Hi, my name is Sophie and I was a Student Mentor in my second year of university.
I found the scheme very rewarding as I was able to help first year students as they started their university life. In my meetings I covered topics including housing and referencing, which I believe are topics that are helpful to new students, as I struggled with these in my first year.
I myself had a student mentor when I began university and found it incredibly helpful, therefore that's why I decided to join the scheme.
In my third year of university I was a Mentor Consultant, leading a group of second year Mentors. For this certificate I ran two meetings to help my Mentors with any issues they were encountering on the scheme, however each meeting I received a positive response and found my Mentors were really enjoying the scheme.
The benefits of the scheme were being able to use skills that I have learnt from school and college to then go on to help university students settling into their new university life. I would recommend everyone to take part in the scheme, as I have found it an incredibly rewarding experience that will help me in my future career."
We are recruiting new volunteer Student Mentors now!
Help new first years in your school, gain employability skills and get a certificate! Search "Student Mentor" on the intranet to access the role description and online application form and apply by Friday 6 March. All student mentors receive full training, supervision and support – we are here to help you in your role. We welcome applications from undergraduate students who will be returning to campus in September 2020.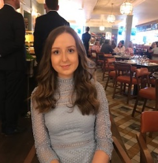 Your feedback and help please
Have you found this blog post useful? Please help us by commenting in the bar below, and note any questions there too.
To help us aid more of your fellow students please re-tweet or share this post by using the share buttons.
Your Student Life, Supported.
The Student Support Centre has a range of services dedicated to helping students make the most of their time at University, including: Advice & Money, Careers & Employability, Counselling, Health & Wellbeing, Disability & Dyslexia and International Student Support.
Student Support Centres are located at 50 Park Place, Cathays Campus and Cardigan House, Heath Park Campus.
Further details of services, events, opening times and contacts search 'support and services' on the University Intranet.
What are you looking for?