Meet the Student – Alice Edwards, TARGETJobs Undergraduate of the Year 2020 award winner
6 October 2020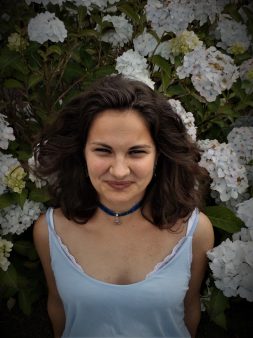 Alice beat out stiff competition at the TARGETJobs Undergraduate of the Year Awards and won the Award in the category of Computer Science, IT and Physics Undergraduate of the Year. Alice tells us her experience at University and why she applied for the competition…
Tell us about yourself
I'm originally from near London, but my parents are from Scotland and Wales respectively. I have just completed my undergraduate degree of Computer Science with Security and Forensics from Cardiff, and am now starting a Masters in Cybersecurity also at Cardiff.
What do you enjoy most about your degree?
I most enjoy learning how things work and approaching programming challenges like analytical puzzles. It is very exciting to both solve these puzzles and help make technology more accessible to those less instinctive and adept.
Tell us about your TARGETJobs Undergraduate of the Year 2020 Award and how you feel about winning
The Undergraduate of the Year award has various categories, and I entered the award for Computer Science, IT, and Physics. The first stage was filling out a form online answering various questions set by the categories sponsor – Skyscanner. This was followed by a programming challenge, then an online interview and then finally an applicant day with teamwork activities, a technical interview and a social interview. I was absolutely shocked to win, as I had met so many smart people in the process. I am delighted to have even made it to the final stage – let alone winning.
What inspired you to enter?
I received an email from Cardiff University telling me about the competition while I was on a three-hour train journey. I simply thought why not? It was just a way to pass the time on the train – I didn't think I'd get past the first stage, but it was worth a try.
How did Careers and Employability help you?
I had attended one careers fair before and was overwhelmed with all the people and the act of approaching anyone that I pretty much just walked straight through, talking to one stall where they approached me. This helped me realise I really needed to take more initiative and approach people to get what I want.
What are your career plans?
I am currently trying to find a job in the technology industry to work alongside my masters. When it finished next year I am hoping to get a job in penetration testing or computer forensics, which are really hard jobs to find as they are so specialised and so I am very glad I have this national award to assist me.
Alice Edwards
MSc Cybersecurity
What are you looking for?