Luned: Why become a student champion?
19 May 2020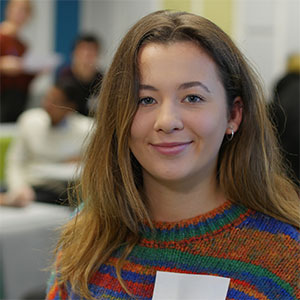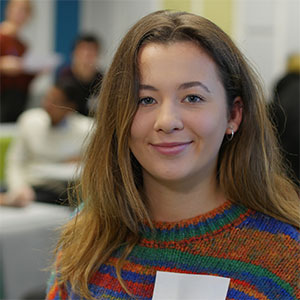 My name is Luned Mari Hunter and I study Politics and Modern History at Cardiff University. The aim after completing my degree is to do an MA course in politics here at Cardiff University. I hope to move on to work in politics after this, but I am not sure what career I would specifically like to pursue. 
Applying for the role of Student Champion was a great option for me as it gave me the opportunity to work in a role which offered new experiences, such as discussing and contributing my ideas regarding how to improve certain aspects of Cardiff University, with an emphasis on ensuring that the Welsh Language was under attention. This role has greatly enhanced my CV by developing skills that are unique to the role, such as going on courses to develop my technology skills and on how to lead a group discussion. 
I've enjoyed the opportunity to be part of a team that aims to improve the University through the eyes of the students. Giving my opinion about different aspects of the University and seeing that these are being actioned has been a great experience. Being able to contribute to University improvements has given me confidence by showing that I'm able to develop good ideas. By thinking to the future, I'm now far more prepared for the world of work because I am comfortable working with others and engaging in discussion with confidence. I believe it's important to develop skills alongside academic work in order to be prepared to move on to work after graduation.
This role has been a great experience to develop my skills and in addition provides a good salary with working hours which fits around my academic timetable. I would strongly recommend applying for this role if you want to improve your skills for your CV, provide your opinion on matters such as the Welsh Language within the University and earn a salary whilst doing so!
Luned, Politics and Modern History student
Interested?
Apply through 'Your careers account' – applications close on Friday 19 June.

We listen to the student voice and value your views and opinions about we are doing well and what we can do better. Find out about the many ways that you can share your views and opinions and work in partnership with the University.
Your feedback and help please
Have you found this blog post useful?  Please help us by commenting in the bar below, and note any questions there too.
To help us aid more of your fellow students please re-tweet or share this post by using the share buttons.
Your Student Life, Supported.
The Student Support Centre has a range of services dedicated to helping students make the most of their time at University, including: Advice & Money, Careers & Employability, Counselling, Health & Wellbeing, Disability & Dyslexia and International Student Support.
Student Support Centres are located at 50 Park Place, Cathays Campus and Cardigan House, Heath Park Campus.
Further details of services, events, opening times and contacts search 'support and services' on the University Intranet.
What are you looking for?