How my On-Campus Internship led to a PhD
24 February 2020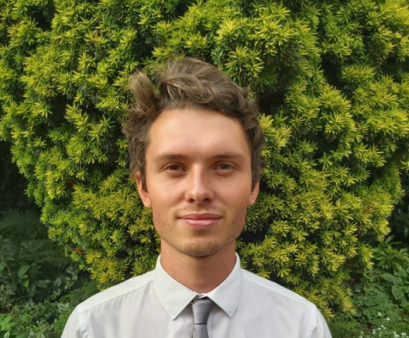 Ryan Coates tells us about his On-Campus Internship in research, working with academics at the University.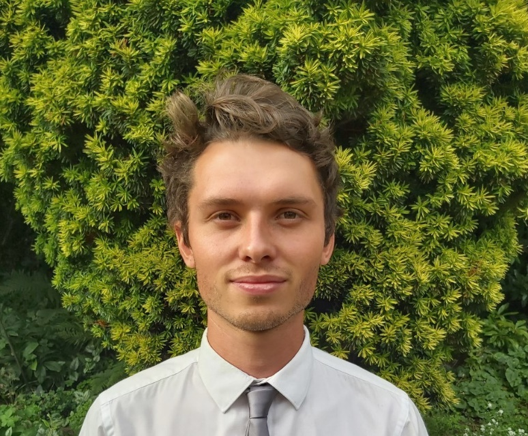 "Undertaking an On-Campus Internship (CUROP) was a key part of my decision to pursue a research-focused career. During my undergraduate degree, I knew that I enjoyed practical sessions, but these were rarely reflective of what research is actually like. The projects were usually short (only weeks) and always pre-tested by the lecturers or demonstrators, meaning there were intended results with some degree of certainty, and lack of freedom. While these sessions were enjoyable and taught essential practical skills, they did not capture the reality of research.
For this reason, I decided to do an On-Campus research summer placement which involved the genetic modification of plants, of which I had no prior experience. The placement was the main determining factor for me undertaking a research career, and I ended up staying in the same field (plant genetic engineering). The creation of genetically modified plants is too time-consuming and technically challenging for undergraduate practical sessions, so this experience was invaluable in shaping my career interests. In fact, all my work since has been in the same field.
This taste of research encouraged me to do a Master's degree, and gain valuable experience and independence in a research setting. During my PhD interview, I presented quantitative data from the project, so it was directly involved in all my work leading on from the placement. Overall, the On-Campus Internship (CUROP) allowed me to gain realistic first-hand research experience, shaped my interest, and allowed me to develop research-relevant skills in a way that an undergraduate degree doesn't allow."
Ryan's tips for placements:
Try to do something you think you would like or cannot do otherwise. It's better to use a medium-term placement to get an idea of a field rather than committing an entire year in a Master's or PTY!
Don't be afraid to ask questions while on your placement. The experience will be much more valuable if you come out of it with confidence and a solid understanding of the work, and presenting it all in the final poster session should consolidate all the information.
If, during the placement, you can learn an extra skill that your undergraduate degree doesn't teach you then do it. It shows versatility and adaptability that employers will like. For example, I learnt basic web development, mathematical modelling and bioinformatics, all of which I have used subsequently.
Interested in an On-Campus Internship?
For more information about paid summer placement opportunities with academics at Cardiff, contact CESISummerPlacements@cardiff.ac.uk or search work experience on the intranet.
Our Research and Learning and Teaching On-Campus Internships open for applications in spring 2021.
Your feedback and help please
Have you found this blog post useful? Please help us by commenting in the bar below, and note any questions there too.
To help us aid more of your fellow students please re-tweet or share this post by using the share buttons.
Your Student Life, Supported.
The Student Support Centre has a range of services dedicated to helping students make the most of their time at University, including: Advice & Money, Careers & Employability, Counselling, Health & Wellbeing, Disability & Dyslexia and International Student Support.
Student Support Centres are located at 50 Park Place, Cathays Campus and Cardigan House, Heath Park Campus.
Further details of services, events, opening times and contacts search 'support and services' on the University Intranet.
What are you looking for?