Grzegorz: Why become a student champion?
19 May 2020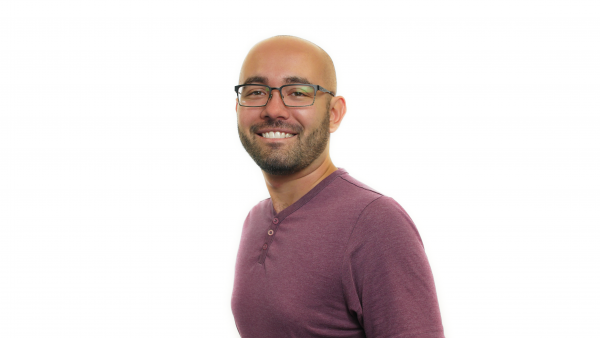 My name is Grzegorz and I am a final year PhD student in Pharmaceutical Microbiology. I worked as a Student Champion for almost two years and it was a really valuable experience. Working for Student Champions gave me an opportunity to talk to many students about current issues around the university. Furthermore, this scheme also provided me with experience of planning and organising campaigns for promotion of various events as a part of a large team. Therefore, being a Student Champion provided me with ample opportunities to improve communication, team working and organisational skills.
The role of a student Champion is to engage with the students through surveys, workshops, focus groups etc. to get feedback on what students like about the university and what could be improved. Student engagement is extremely important for the university and all of the feedback accrued by Student Champions is analysed and is acted upon in order to make changes for the future. Working for Student Champions was a thoroughly enjoyful experience. Student Champions meetings were the tasks that I enjoyed the most. This was because we had a lot of freedom on how we wanted to promote the different activities around the campus and we were coming up with some very interesting and, as later turned out, very effective approaches to promotion. These ideas will surely set a foundation for Student Champion schemes for years to come.
There are numerous reasons why you should become a Student Champion. The highlight of this scheme for me was working in a supportive and dedicated group of people that were full of great ideas and then being able to implement those in practice. Student Champions scheme continues to develop which was evident for me during my second year as a Student Champion and being part of this development felt rewarding. My advice for the future Student Champions would be to not be afraid to share your ideas and opinions as they are all useful to move Student Champions projects forward. This will give you great experience of teamwork and communication which can be beneficial in your future career where such meetings could be a regular part of your weekly agenda.
Grzegorz, final year PhD student in Pharmaceutical Microbiology
Interested?
Apply through 'Your careers account' – applications close on Friday 19 June.

We listen to the student voice and value your views and opinions about we are doing well and what we can do better. Find out about the many ways that you can share your views and opinions and work in partnership with the University.
Your feedback and help please
Have you found this blog post useful?  Please help us by commenting in the bar below, and note any questions there too.
To help us aid more of your fellow students please re-tweet or share this post by using the share buttons.
Your Student Life, Supported.
The Student Support Centre has a range of services dedicated to helping students make the most of their time at University, including: Advice & Money, Careers & Employability, Counselling, Health & Wellbeing, Disability & Dyslexia and International Student Support.
Student Support Centres are located at 50 Park Place, Cathays Campus and Cardigan House, Heath Park Campus.
Further details of services, events, opening times and contacts search 'support and services' on the University Intranet.
What are you looking for?