From insight to Career – My experience at Diverse Cymru.
3 December 2019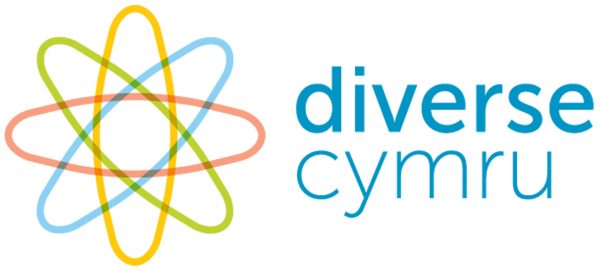 Georgia Marks, a final year law student tells us how she secured a job after her work experience insight at Diverse Cymru.
What was the name of your insight and what did it involve?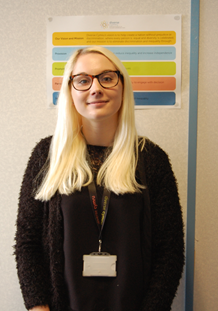 My insight was a policy and research insight at Diverse Cymru. It involved gaining understanding into the workings of policy and research in the third sector and I completed a range of tasks whilst I was on placement. I studied a consultation document on accessible buildings and highlighted accessibility and equality issues. I then discussed what I found with my supervisor and the information I gave her contributed towards the final consultation response. I also analysed qualitative data from a participative event on physical health, summarising the key issues and writing up case studies. This research will be valuable in going towards a future policy briefing on the topic. Additionally, the organisation gave me opportunities to further my professional development and I attended the organisation's internal training on engaging young people and challenging prejudice.
What attracted you to the insight?
I had recently finished a policy insight with a different organisation and from then I knew that was the sort of area that I wanted more experience in, so when I saw the opportunity in policy and research I thought it was worth applying for. Also, as a Human Rights Law student, Diverse Cymru really appealed to me as an organisation that promotes equality for all. I felt that gaining experience with the organisation would complement my academic studies perfectly.
Describe your experience of working with Diverse Cymru
I really enjoyed my experience working with Diverse Cymru. The policy, research and engagement team were all very friendly and happy to help on things I was unsure on. I also found the organisation as a whole to be great to work with. I gained greater insight into the organisation as a whole by meeting with other departments and talking with them about their work. Overall, my experience was really positive
What did you gain from the insight?
From completing a work placement, I built on the analytical skills that I learned from my degree and gained greater experience in policy and research. I could see how my Masters degree could be used in practice to promote equality for all within society. Furthering my understanding in equality and diversity priorities was crucial for my professional development. A few months after completing my insight I saw a vacancy for the researcher position with Diverse Cymru and thought why not apply. I was successful and now work for Diverse Cymru as their researcher! I couldn't have done it without my work placement.
Would you recommend completing an insight through Careers & Employability?
I would recommend completing an internship through Future Connect- Work Experience team. The application processes are relatively easy, and they always tell you the outcome of your application so that you can further your own development.
Georgia Marks, final year LLM Human Rights Law
Make 2020 count for you!
Work experience is an important part of your career journey, giving you an insight into your chosen industry and providing you with the skills and experience to help you stand out to potential employers.

Find out more about how we can help you on the intranet and prepare for your work experience with the Work Experience Toolkit.
Your feedback and help please
Have you found this blog post useful? Please help us by commenting in the bar below, and note any questions there too.
To help us aid more of your fellow students please re-tweet or share this post by using the share buttons.
Your Student Life, Supported.
The Student Support Centre has a range of services dedicated to helping students make the most of their time at University, including: Advice & Money, Careers & Employability, Counselling, Health & Wellbeing, Disability & Dyslexia and International Student Support.
Student Support Centres are located at 50 Park Place, Cathays Campus and Cardigan House, Heath Park Campus.
Further details of services, events, opening times and contacts search 'support and services' on the University Intranet.
What are you looking for?