Benefits of using your University's Career Service
14 October 2020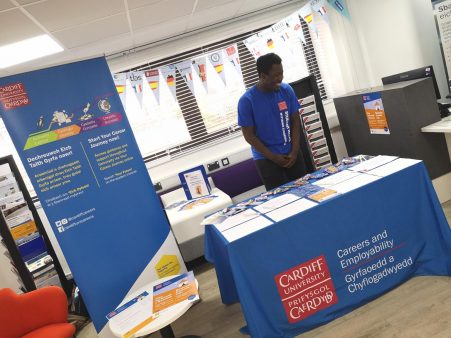 The team from Grad Hive tell us how useful your University Careers service can be, even when you've graduated.
Your university has many useful resources when it comes to employability; one of which is their careers service.
Today, we'll be using Cardiff University's career service as an example of how these services can be a student/ recent graduate's best friend (a common misconception is that these services are just for students, but as an alumni you also have access!)
What can Cardiff university's career service offer?
Remember…!
Ultimately, it's becoming increasingly difficult for graduates to stand out in a crowded job market. Despite this, an outstanding number of students don't visit their career services. Visiting the careers team means you are taking the first steps to gain a head start in the job market.
And finally, as a student, you're paying a lot to attend university. One of the many aspects you're given access to is your careers team. So if you're still unsure about whether you should speak to them, think of it this way… would you pay for a top and not wear it? Would you buy a beer and not drink it?
We'll leave you with that thought!
Keep up-to-date with our Content Hive for more useful information. You can also do this by following our socials down below! 👇👇👇
#JoinTheHive… 🐝
What are you looking for?