A visit to the Centre for Student Life
22 April 2021
We, your Students' Union, were so excited to have the opportunity to visit and see the progress of construction on the Centre for Student Life recently. We have been working in partnership with the University on ensuring the Centre for Student Life delivers and enhances your student experience. There are so many exciting things to come with this project, and the building will be open for all of you to use and enjoy in the next academic year.  
We get so many questions about the 'new Students' Union' so we want to clarify that this is not another Students' Union. This is a grand University building which will support you through your journey here at Cardiff University.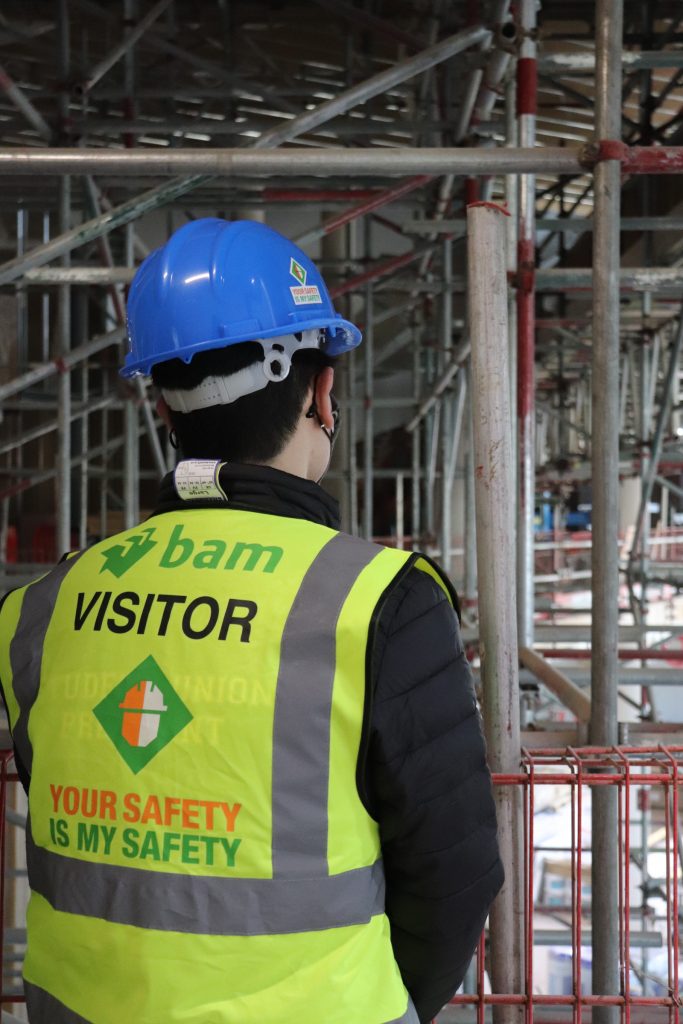 Mental Health and Student Wellbeing support is more crucial than ever, and this new building will be at the heart of all the support services on offer within the University. The University will offer a greater range of different kinds of support to help students manage their mental health in this new purpose built environment with more consultation rooms, all confidential and fully accessible. The Centre for Student Life will also be a key information point for other departments within the University, including the Futures Service, which will bring together our Careers and Employability and Global Opportunities Teams so that you are better supported into the world of work, wherever that may be. The Student Connect service will act as your first point of contact on the ground floor, so that everything you need to support your life in University and in your future is in one place.  
The building won't just house support services though, it will also be the home of the largest University lecture theatre and provide you with new spaces where you can study and explore. The views are phenomenal, and you can overlook so much of Cardiff which is perfect if you want to study with a city view. 
Students have been involved throughout the development, for instance, you were called upon when deciding which outlets you would like in the building. Greggs was a strong and successful contender! Additionally, as Sabbatical Officers we have been a part of the Centre for Student Life Steering Group, which meets monthly and discusses everything from finances, furniture and food outlets, to managing your enquiries with new technology. The University is even offering you the opportunity for your artwork to be displayed in the building, don't miss out! 
On our visit we were impressed by the size and potential, it was exciting to see the building in person rather than on paper. We are really excited for the Centre for Student Life to come to life later this year!
What are you looking for?