The potential of polyglots
29 October 2019
PhD student Kaisa Pankakoski tells us about her research and why we should invest in multilingual children's language skills in the UK.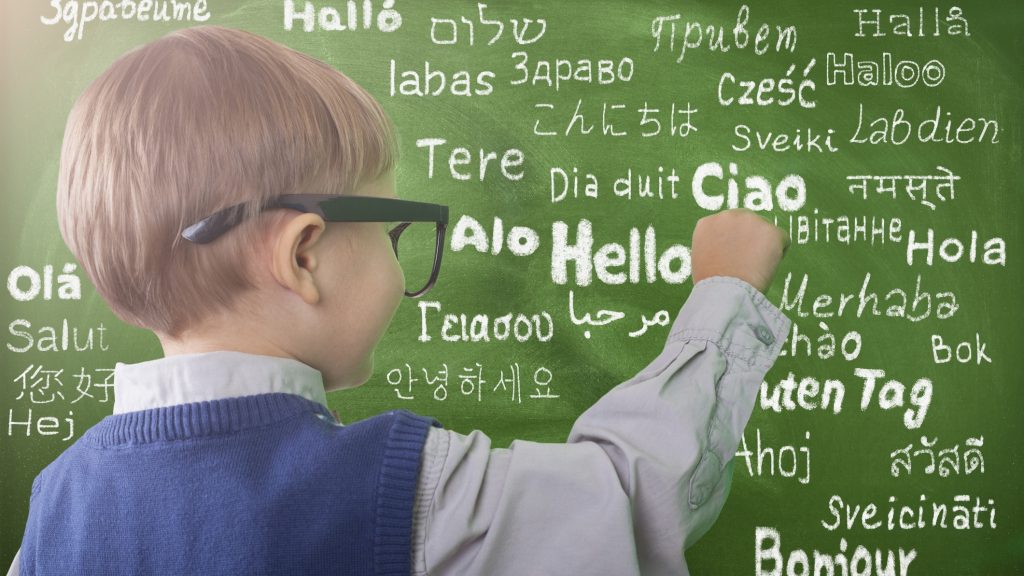 Globalisation, superdiversity and policies promoting minority languages have led to an increasing number of potentially multilingual children growing up across the world. However, not all children born into multilingual families grow up speaking two or more languages. While some families manage to transmit the home languages others struggle to do so, resulting in the children having only a passive or limited knowledge of the heritage language.
There are a variety of psychological, social and educational factors that determine how children acquire and use their languages. Several aspects can influence the transmission of minority languages – local language policies, families' language transmission strategies, the societal context, attitudes, the education system, support, family type or family mobility all play a role in the language acquisition process.
Why promote multilingualism in the UK?
Despite generations of immigration and promotion of language learning in schools, the UK population is largely monolingual. According to Eurobarometer over half of the UK population (65.4%) were unable to speak any foreign language and children in the UK were behind their continental peers in terms of learning modern foreign languages.
The British economy, financial growth and exports are suffering as a result of the citizens' poor language skills. Language skills are crucial for large multinational companies but also smaller enterprises: not having a language in common is a significant barrier to trade.
Research from Cardiff Business School's Professor James Foreman-Peck's shows that Britons' lack of language skills is costing the UK economy £48 billion a year, or 3.5% of GDP. With the overall decline of GCSE and A-level modern foreign languages uptake this number may increase considerably.
Linguistic skills go hand in hand with the formation of a child's cultural identity. The United Nations Convention on the Rights article 30 states that each child has the right to a heritage or a minority language. Many researchers agree that giving the children their birthright of home languages will have a positive impact on their welfare and our country's future prospects. The lack of support for heritage languages and potential implications of Brexit for the autochthonous minority languages are threatening this basic right.
Comparison of two bilingual cities
I wanted to know how different families manage multilingualism, what parents can do to transmit multiple languages to their children and what the future polyglots' own views are. My study compares the situation based on fourteen trilingual case study families in the officially bilingual capital city areas of Finland and Wales. The reason for comparing Helsinki and Cardiff areas is that they have different approaches to bilingual education and heritage language promotion while having several similarities including a visible minority language population and substantial minority language support from the governments.
In Finland several initiatives support multilingual children's language repertoire: free home language instruction, bilingual instruction, Finnish or Swedish as a second language instruction, and early foreign language studies which start at the age of seven. On the other hand the Welsh schemes have led to a sharp rise in Welsh speakers and the Welsh Government has set an ambitious target to see a million people Welsh speakers again, by 2050.
Impact
The results of my study could inform policy makers to plan language policies as the two cities' policies are compared. Could certain language initiatives that successfully work in Finland be introduced in Wales or across the UK?
The research will also help parents considering raising children multilingually by providing them with much needed evidence-based resources. In the two areas I researched most children were exposed to the two official languages to some extent and when a third home language is added to the mix, things can get a little bit more complex than that of bilingual or monolingual children's language development.
Future generation of polyglots
The generation of potential polyglots growing up in the UK and Finland are exposed to different environments. Some people from this expanding group of linguistically and culturally diverse children are being supported to fulfil their linguistic potential.
However, the families I interviewed mentioned similar challenges including unsuccessful multilinguality, semilingualism, lack of support from society, racism, the high price of multilingualism, the stigma of being a minority language speaker, break of parent-child communication and the detrimental impact of the Brexit referendum on multilingual families. These uneasy themes are a far cry from happylinguals or harmonious bilingual development, or experience of well-being in a language contact situation involving young children and their families.
Kaisa Pankakoski is a research student at the School of Welsh. Alongside her studies, translation work and running the Cardiff Finnish School, she is currently writing a guide for parents of multilingual children and articles about linguistically diverse children.
The Finnish National Agency for Education, the Philological Society, Funds for women graduates and the Finnish Section of the Nordic Federation of Public Administration have awarded funding for her multilingualism research.