Telling the time: producing the volume Tipiadau (2018)
6 November 2018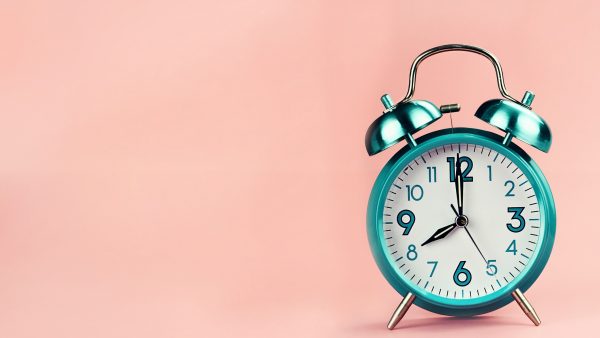 Llion Pryderi Roberts discusses the inspiration behind his first volume of poetry which explores his relationship with time.
I have and many have
a clock on the wall to tell the time,
as the old poem says, and it is true that the clock's ticking has been an enchantment to poets and literary people as diverse as Dafydd ap Gwilym, Gwyneth Lewis, Daniel Owen, Marcel Proust, T.H. Parry-Williams and W. G. Sebald. I have my own complex relationship with time – one which is similar to everyone else's in one way but yet totally unique at the same time.
Time is a hero and a reprobate, it's both gentle and a ruler. It's what indifferently records the course of my destiny and insists on controlling my world, regardless of some small actions of protests (you won't ever see a watch on my wrist, for example). To the great relief of students it stubbornly insists on keeping my lectures to time, and reminds me, as if that is needed, that I'm moving a little bit closer every day to the waters of the eternal river or to oblivion (or both if you wish).
Thus, It was unavoidable that a discussion about time would be the topic of my first volume of poetry, Tipiadau (Tickings), which was recently published by Cyhoeddiadau Barddas. The clock has its place and its voice in creating the work. I decided to restrict the volume's poems to the ever present twenty four hours of our lives, setting three poems in each hour. Twenty four hours, note, but not one day.
The experiences scattered in the poems touch a few seconds, a moment, a day, a period and a lifetime, echoing and ringing their voice across the hours.
Because of that, this is a volume of poems which can be read from cover to cover (and from hour to hour), or browsed occasionally and irregularly; hopefully either way of reading it will challenge our ancient enslavement to the clock, and aim some kicks at its guts, and search for that unfettered breath where the beats of poems make their home. As one who teaches the module 'Canu'r Gymru Newydd: Barddoniaeth er 1990' (Songs of the New Wales: Poetry since 1990), I am proud that Tipiadau is one of a number of volumes of poetry published in 2018, and that it contributes to the variety, the richness and liveliness of the contemporary Welsh poetic scene.
If there is consistency in the volume, that derives from the fact that experiences, events or personal illustrations are the spur for a number of poems, with me as the child, the husband, the father, the friend who experiences happiness and grief, comfort and longing, summers and winters. They are my experiences, but the imagination runs strongly through the recitation as well. It isn't the confession found in an autobiography, thus, despite my abiding interest in the biographical (as the students  of my module Bywydau Llên/Literary Lives know).
Instead, the poems let me explore my relationship with time and ask a question or two of the wind – about grief, about remembering, about creating, about loving – knowing that none of the poems will offer an answer by itself or will discover the delight of striking twelve too tidily. 'The lane has its own timeframe', said the poet Emyr Lewis sometime, and to me, time is connected ultimately to that innumerable moment of dismay and indulgence.