Springboard to success
12 June 2019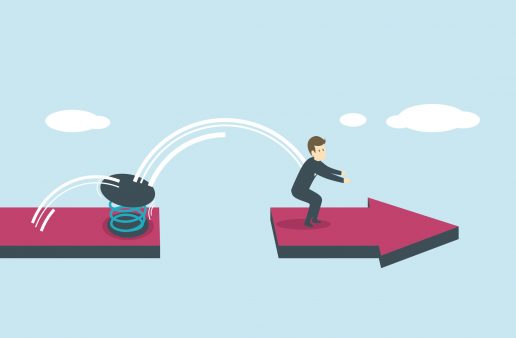 As a postgraduate student in the School of Welsh, you will be welcomed to a close-knit and friendly community. You will also be afforded a range of opportunities to expand your horizons and develop your professional experience.
Osian Morgan completed his undergraduate degree at the School before joining the MA in Welsh and Celtic Studies programme. This is his experience of the community and academic challenge he encountered.
I chose to study the MA programme in Welsh and Celtic Studies as it is an exciting, varied and really interesting degree. The thing that I've enjoyed most is the opportunity to experience different aspects of the Welsh language as an academic discipline, from literature to linguistics, and from language policy to language sociology. Before starting the degree, I must admit that I was unfamiliar with many of these fields, but having tasters in different fields has engaged my interest and I have researched fields that I didn't even know existed before I came to the School. It has been a privilege to experience the astounding variety within Welsh as an academic discipline, and seeing with my own eyes that this degree opens many more doors than just one into a classroom or translation office.
Although at present I am focusing specifically on language policy and linguistic planning, I would say that sociolinguistics is the field that has inspired me most.
Studying sociolinguistics, and learning about the factors that influence the ways that we all use our language or languages, has made me think differently about the ways I use Welsh and English from day to day.
My dissertation researches linguistic planning activities in Wales, evaluating to what extent recent developments in behavioural change policies have succeeded as a useful policy tool to change the language behaviour of Welsh speakers. In researching this exciting field under the guidance of Professor Diarmait Mac Giolla Chríost, I have received specialist support tailored for me, which has motivated and challenged me to undertake research to the highest possible standard.
Without doubt, one of my favourite things about the School of Welsh is its close-knit, supportive and welcoming community – the close relationship between students and each other, and between students and academic and professional staff.
The School has a unique atmosphere, where students can access the pioneering education associated with a Russell Group University, without sacrificing the friendly sense of community which is an integral part of the experience of every student at the School of Welsh. "This degree is a golden opportunity to experience a variety of different fields within the School's close-knit, friendly and welcoming community. Whatever your academic background and research interests, I can say with confidence that this degree can offer you academic provision that is exciting, interesting and high quality. Go for it!