Five reasons to attend our Visit Day
6 February 2019
Our Student Support Officer, Cadi Thomas, plays a key role in organising our offer-holder Visit Day – here's why she thinks it's important to attend.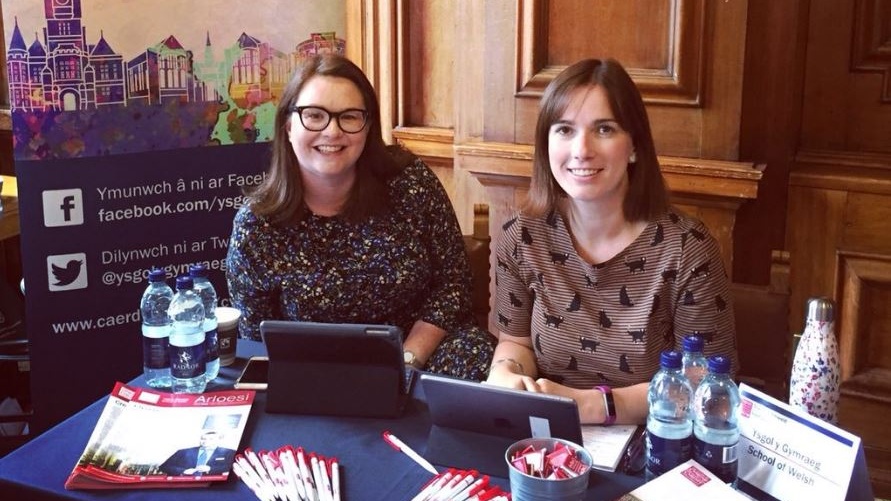 With the UCAS deadline having recently passed, you are no doubt receiving invitations to various university Visit Days. Choosing a degree course and university is an exciting and important decision so doing plenty of research and attending as many Visit Days as you can is essential so that you can be sure that you are making the best possible choice.
This month, we are holding our offer-holder Visit Day (February 16). It's a fun day and an excellent opportunity to find out more about the course and life as a student here in the capital.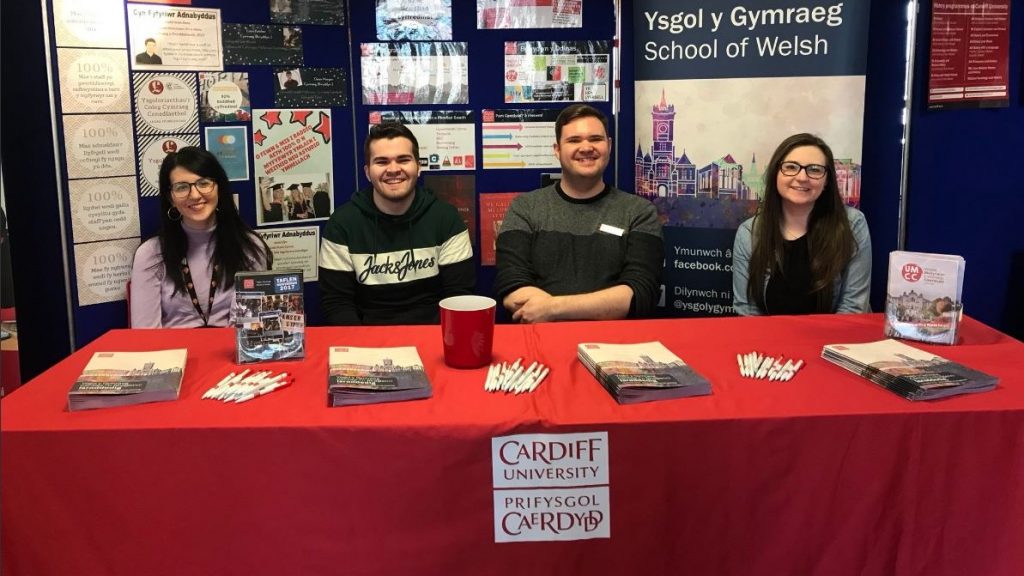 During the day there is an opportunity to learn about our diverse module selection (the lecturers are highly competitive in trying to beat the clock and 'selling' their modules in one minute!), hear where a Welsh degree has taken some of our former students, and gain an insight into what our students get up to outside the 'seminar room'!
This year, each applicant joining us on a Visit Day will have a one to one conversation with a member of academic staff, providing the perfect opportunity for us to learn more about you as an individual and for you to ask about any element of the course and get a feeling for our School community. And if all of that wasn't enough, there's a great lunch as well!
Five reasons to attend our Visit Day
Get to know the city –Cardiff is a vibrant and welcoming city and attending a Visit Day is the perfect opportunity to get to know the city to see if you could imagine yourself living here for the next three years.
Meet some of our students –A number of our students will be available for a chat during the day to share their experiences and answer any questions you may have. Who better to ask about the Cardiff student experience. You'll hear about adventures in Patagonia, volunteering experiences and societies such as Cymdeithas Iolo, the Gym Gym and Aelwyd Waun Ddyfal.
Meet our academic staff –There's no better way to learn about the course than talking to the staff teaching the modules. You'll hear about the syllabus, their teaching style and personal research interests. Think ahead about any questions you may have and make the most of the opportunity to get them answered. Remember, there's no such thing as a silly question!
A taste of the course content – The same subject can be taught differently at different universities. It is important to learn about the modules we offer and how they are taught. Some modules can be taught through interactive workshops, and others will be traditional lectures. It is also important to know the assessment methods and our commitment to working to ensure a balance between exams, course work and presentations.
Make new friends –Everyone on the Visit Day is an applicant to the School of Welsh. Don't be afraid to start a conversation – the person sitting next to you may become your best friend throughout your time at university.
If you are an offer-holder, mark your calendar and come visit us on Saturday February 16. I'm looking forward to welcoming you as is everyone at the School!
Attending Open Days was crucial for me when choosing a course, as it gave me a taste of the different modules offered by the Universities. It was also an opportunity for me to ask questions about the course or life beyond the academic element, by asking lecturers or students on the day.


Osian Davies, BA Welsh, Final Year