Colouring the world … green
21 May 2021
With the closing date for the National Union of Students (NUS) Green Impact Awards fast approaching, we wanted to share some of the good practice we've adopted in recent months. After scooping the Bronze award last year, we decided to go for Gold in 2021. While it's an ambitious aim, we hope that our hard work reflects the enthusiasm and commitment we have to living greener.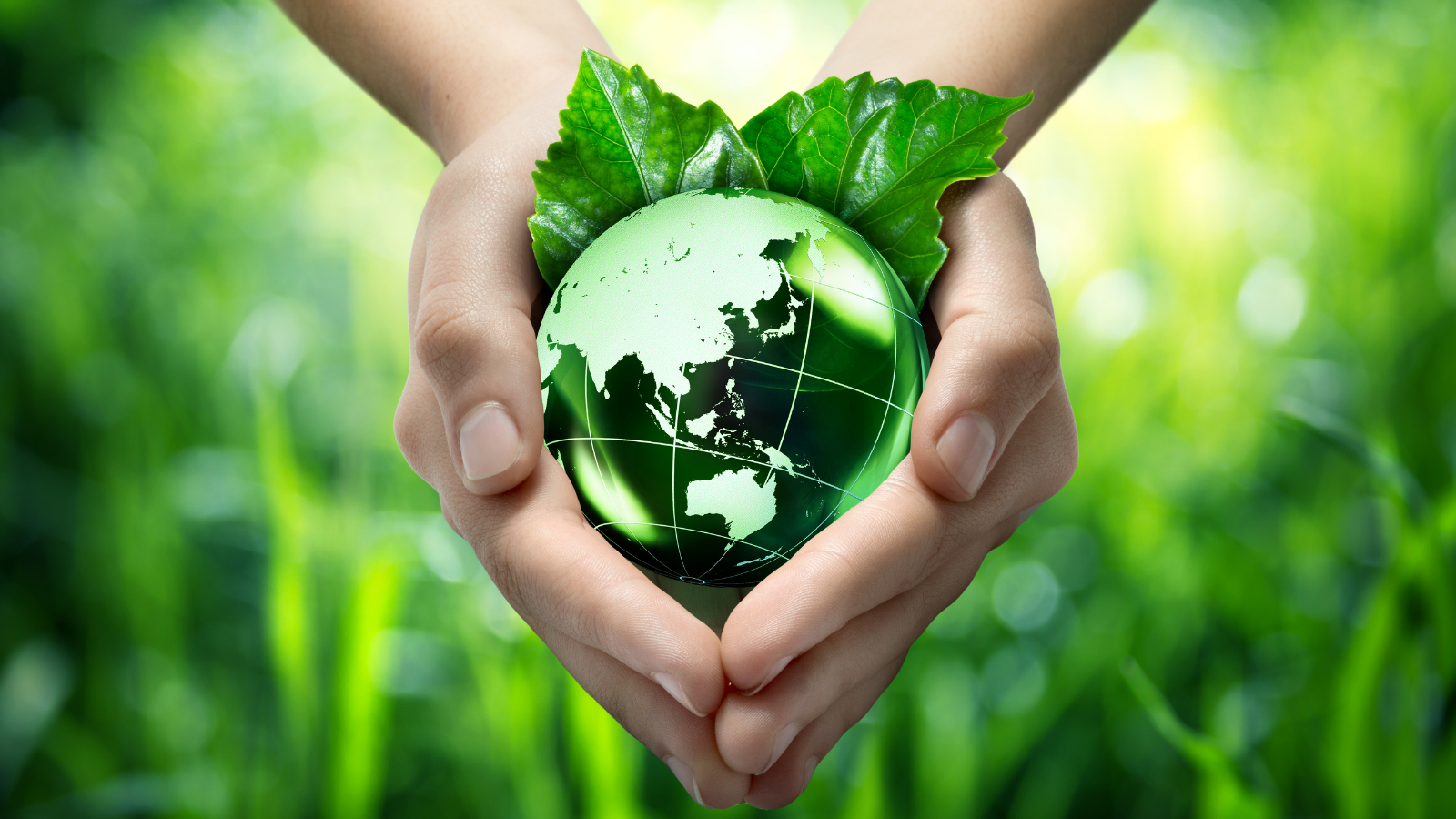 The Green Impact scheme is an annual programme that encourages staff and students to change their behaviours in relation to sustainability and to be greener in their work. This year, as most staff have been working from home, the aims involve the home. We were asked to consider a range of different issues including our water usage and central heating, our travel practices, biodiversity and food.
During the University's Sustainability Week in March, we held a sustainability event for School staff with the intention of discussing our water and energy saving practices. It was a dynamic session with excellent ideas being shared such as collecting rainwater in buckets and barrels in the garden, and putting a brick in the toilet cistern to reduce water with each flush! We also discussed waste-free shopping and the environmental benefits we'd discovered about working from home.
We'll be using the time we've saved by not travelling to campus as a stimulus to get out for a walk. The challenge starts on 24 May and continues for six weeks, with the aim of walking more than 10,000 steps a day – aiming to ensure out team comes out on top at the end.
We also asked the wider team to consider changes to their food consumption and practices, with suggestions including eating less meat or buying local produce. Throughout March, Cadi Thomas (our Academic Manager) reduced the amount of meat she was eating and to try to eat seasonal produce. I opted to follow a vegan diet for the first time after being a pescatarian for a number of years. Since March, I've continued not to eat fish and my intention going forwards is only to buy fish sporadically and from local markets.
Another aim for us was to promote the United Nations 17 Goals for Sustainable Development. The 17 global goals recognise that ending poverty must go hand in hand with plans to improve education and health, reducing inequalities and stimulating economic growth while tackling climate change and protecting our forests and oceans. The goals include ensuring: good health and well-being for all; access to water and clean, safe energy; and protecting, restoring and improving the natural world and its animal inhabitants.
The University has also recently invested in new recycling facilities with bins for glass, plastic, paper, cardboard and liquids all separated and located prominently across campus. There's also food waste bins for staff common areas.
We're excited by the changes we've already made and enthused about taking them further. We welcome ideas from our staff and student communities for how we can make the School, or University, greener and more sustainable, please get in touch by email (cymraeg@cardiff.ac.uk) and maybe you'll have the change, as part of our community, to join our 2022 Green Impact submission.
Author: Marged James