Beyond the lecture theatre …
15 March 2021
You know you'll receive a first-class academic experience with us at the School of Welsh – innovative, forward-thinking and creative tuition in the fields of Welsh language, literature and culture. We'll set you up with the skills, knowledge and confidence to make your mark in your chosen field and help to shape Wales' political, social, economic and cultural future. But, studying with us in Cardiff also opens up a whole range of exciting opportunities beyond the lecture theatre (virtual or otherwise).
There are so many University groups, activities and enterprises to take advantage of and explore – enriching your overall experience, building your skillset and opening doors for your future. You'll also have the space to do things under your own initiative and use your time to create, engage and discover new passions.
Here are just some of the things our students have been doing recently – both on and off campus.
Award-winning journalism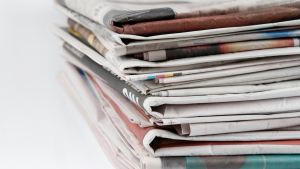 Third year Welsh and Journalism student, Tirion Davies, is the Editor in Chief of the University's long-running student newspaper, Gair Rhydd. Tirion's editorship began last year when she succeeded another School of Welsh student, Tomos Evans (now an S4C Digital Journalist). Under Tirion's leadership, the newspaper has continued its run of excellence and was recently recognised, in multiple categories, at the 2021 Student Publication Association's Regional Awards. Tirion scooped the Best Journalist prize while Taf-od (whose contributors include several students from the School) was named Best Welsh Section and Gair Rhydd as Best Publication.
Championing the Welsh language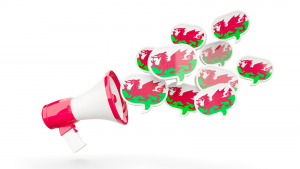 Two current students, Steffan Alun Leonard and Angharad Timms, have been appointed as Coleg Cymraeg Cenedlaethol Higher Education Ambassadors. The overarching objective of their roles is to encourage more learners from schools and further education colleges to pursue their studies through the medium of Welsh, outlining the benefits and opportunities in doing this. Given the restrictions imposed by the pandemic, Steffan, Angharad and their fellow Ambassadors will be sharpening their digital skills and representing the Coleg in a variety of ways online including contributing to social media content, blogging and podcast production. A great development opportunity and of networking across the education landscape in Wales.
Channelling creative energies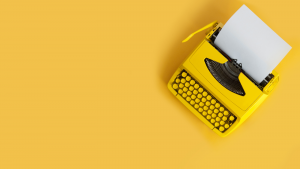 Second year student, Megan Angharad Hunter, had a busy end to 2020 with the launch of her first novel tu ôl i'r awyr. Published by Y Lolfa, the novel has been warmly received by readers and critics alike since its publication. It follows the relationship of its two teenage protagonists, Deian and Anest, giving voice to the angst of their lives and attention to themes of mental health. It's a stunning achievement and clear that Megan has a fresh, original and powerful literary voice, which makes it all the more exciting to see what she does next.
Content creation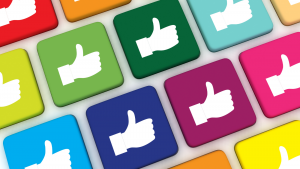 In recent months, many students have been exploring their creative sides. This is in addition to the podcasts and digital audio materials which form part of their new assessment methods.
They've been using new tools and platforms to share their views, opinions and talents widely. Whether that's storming social media, launching their own podcasts or publishing a new 'zine – they're using their skills, and the Welsh language, to create media for them and their peers.
Many of you might recognise Ellis Lloyd Jones as the gatekeeper of 'Welsh TikTok'. His activities during lockdown have garnered him followers in the tens of thousands and guest spots on S4C's Hansh. Using another online platform to communicate is Deio Jones who has been taking to the digital airwaves, producing a few different podcasts including Meindia dy Fusnes, talking to the people behind new Welsh brands and businesses. Making its debut in the digital sphere is a new e-magazine developed by Cymdeithas Iolo (a society for students from the School). Soft launched in December, the team is working on a new edition with enhanced design and layout, due tp be published shortly.
Great to see the skills, creativity and commitment of our students in action, taking the Welsh language to new audiences and onto new platforms.
*Please note that the School of Welsh is not responsible for content independently produced by students and shared via their personal platforms. Referring to those activities here is not an endorsement.