Adventure in the Andes!
20 December 2019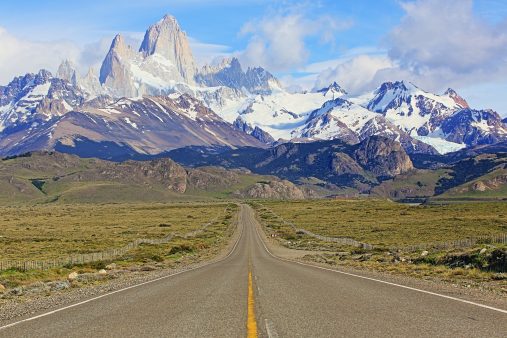 This year, five undergraduate students visited Patagonia thanks to funding from the School of Welsh and Banco Santander. Here, Sara Rowlands, a Welsh and Journalism student, shares her experience of travelling and working in the Gwladfa.
It was an honour for me to receive one of the Santander scholarships from the School of Welsh, and I travelled to Trevelin, in Patagonia, this summer. Naturally, I was very nervous before leaving in August. I would describe myself as someone who prefers to stay close to home, so going half way across the world for a whole month was something that I never thought I would do!
Homely and welcoming
The most remarkable thing for me about Patagonia was how much I felt at home there. The landscape of Trevelin is very similar to Wales, and I took comfort from the mountains and views. But above all it was the Welsh community that made me feel at home. There was always plenty to do in Trevelin and Esquel, from parties to folk dancing practice, or invitations to take tea or asado. The community certainly welcomed us with open arms!
We had no quiet days in Trevelin. As well as social events, there was a lot of work to be done. From planning and delivering activities, arranging social evenings, editing an issue of the papur bro, Llais yr Andes, to blogging for Ysgol y Cwm social media pages. The four weeks certainly flew by!
Sharing language
I was inspired by the children, young people and adults learning Welsh at the other side of the world. I jumped at the opportunity to bring a little of the Swansea Valley to the people by introducing them to some history, poems and a few Huw Chiswell songs. Singing 'Y Cwm' at Seion Chapel in Esquel was an unforgettable experience.
I would certainly encourage anyone at the School of Welsh to apply for one of the Santander scholarships. I learnt so much about the Welsh language, the Gwladfa and myself during my time in Patagonia – and am very grateful for the opportunity.