The power of culture is being harnessed to help tackle poverty in Wales as part of a pioneering project in which Cardiff University is a key partner.
21 May 2015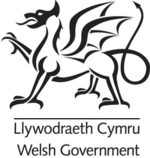 The Welsh Government's Fusion: Tackling Poverty through Culture programme aims to inspire young people and adults who would not normally have the opportunities to take part in culture and the arts.
The University's Strong Communities, Healthier People flagship engagement project will lead the Cardiff Pioneer Area, building on existing cultural outreach work.
Professor Kevin Morgan, Dean of Engagement at Cardiff University, said: "We are delighted to be playing a major role in this inspiring Welsh Government project.
"As a University we recognise that the arts, culture and heritage can be a powerful engine for change in our communities.
"Our involvement will build on existing strong relationships in communities in Merthyr Tydfil and Cardiff to have a positive impact on health, education and wellbeing."
The University will bring together local and national partners – including museums, archives and libraries – and Communities First clusters, which support the most disadvantaged people in the most deprived areas.
The work will ensure residents in Communities First areas in Cardiff (Ely, Caerau, Fairwater, Butetown, Riverside and Grangetown) and north Merthyr (Gurnos and Dowlais) can become involved in activities, courses and other creative opportunities to gain skills and confidence.
The project also involves Dr Dave Wyatt's ongoing CAER heritage initiative to explore and excavate an Iron Age hill fort in Cardiff, which has won national public engagement awards.
Strong Communities, Healthier People is one of the University's five flagship engagement projects, otherwise known as its Transforming Communities programme.
The University is working with communities in Cardiff, Wales and beyond in areas including health, education and wellbeing.
This includes supporting Cardiff city-region, connecting communities through hyperlocal websites, building community engagement models and working with the Welsh Government to help achieve the UN's Millennium Development Goals.
As part of the Welsh Government's overall programme, six Pioneer Areas in Swansea, Wrexham, Gwynedd, Cardiff, Newport and Torfaen will initially be set up.
The areas will be supported to trial new approaches which will place culture at the heart of their work with disadvantaged communities.
Ken Skates, Deputy Minister for Culture, Sport and Tourism, said Wales would set an example to the rest of the UK by using culture to tackle poverty.
He said: "Earlier this year I set out my ambition to make Wales the most creative nation in Europe and to do this we must ensure culture is accessible to all.
"Participation in culture and the arts has far-reaching educational benefits – improving knowledge, literacy and skills. This is why we are forging a distinctive path in Wales and placing culture at the heart of our work in disadvantaged communities."
The six Pioneer Areas will operate for a pilot year (2015-2016), with a view to being extended more widely.