SCHeP Participatory Research – A Participants Perspective
5 September 2017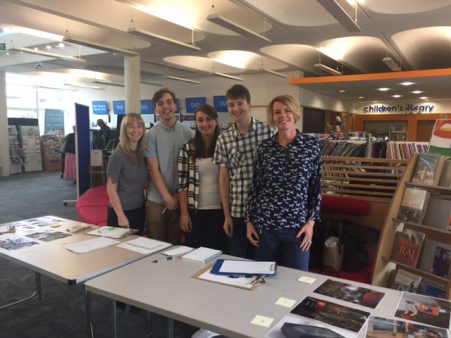 Written by: Tracey Marsh, Techniquest
Our aims were that we wanted to better understand the needs of Techniquest's current audience and also the needs of those audiences that were underrepresented and underserved. We thought that in order to achieve this we would be meeting with a variety of different people and that we would be asking them a lot of different questions. Fortunately we were put in touch with Cardiff University as they provide what is known as "Participative Research" training (although we didn't know what this meant at the time).
Cardiff University put together a participative research training plan for us which involved actually doing the research at the same time as the training. This was marvellous and by the end of the first day we all realised that our previous thoughts on how we would achieve our aims were completely wrong; we were right that it would mean meeting with a variety of different people however that was where any similarity ended!
The training involved understanding what participative research actually meant and also the various techniques that can be applied. The training itself was participative and Cardiff University tailored the various techniques so that they were relevant to us. This provided us with a far better appreciation of how the various techniques work best depending on what you're trying to understand and why. Once we had done this we then determined which ones we would use for our initial research.
We then conducted out our research using these agreed techniques and fed our findings back to Cardiff University. From this initial research we improved our methodology, with help from Cardiff University, and also developed a list of audience groups that we should contact in order to ensure that we had as broad a coverage as possible. The more groups we interacted with the better the validation of our findings.
By the end of the training we were able to see things in a completely different way. When undertaking the research it was far more productive using a collaborative approach as it enabled those participating to feel empowered as opposed to being placed on the spot and vulnerable. The methodology of the research was such that we were able to come away knowing so much more about the audiences that we had communicated with than if we had taken the approach of asking questions that were already predesigned. Participative research was a far more open approach to research and resulted in us having a wealth of information that we have used in order to carry out further research.
A group of about twelve of us took part in the training and that felt like an appropriate number. We are now able to ensure that this form of research is sustainable within our organisation. Our colleagues from Cardiff University who undertook the training were excellent and their ability to think on their feet made this training a wonderful experience.