Save the Coal Exchange
30 April 2015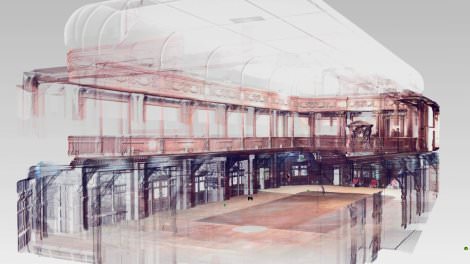 The Coal Exchange is a historic building located in the heart of   Cardiff's former dockland which provided the commercial centre for the largest coal trading port in the world.
The structure is of enormous historical and cultural significance and closed as a publicly accessible building in August 2014, after falling into decline and disrepair. In response to this, groups have come together in a campaign to save the building for the people of Wales.  Representatives from the University have become closely involved in this group to support members of the local community.
Strong Communities, Healthier People (SCHeP) one of Cardiff Universities flagship engagement projects, is leading a community engagement strategy to enable the local community and wider coalfield area to have a voice in the future developments of the building. This also includes working with the National Museum of Wales to explore the potential for establishing "pop up museums" throughout the South Wales coalfield area to raise the profile of the links between the communities of South Wales and the international trade in coal.
The campaign is keen to explore closer collaboration with the different departments and schools at Cardiff University  and its surrounding community. If you think you might be able to help contact Martin O'Neill.
Follow the coal exchange on facebook   
Watch a short film about the Coal Exchange
What are your memories of The Coal Exchange – Can you share any stories? #‎SaveTheCoalExchange