Communities First provides a life-line for many: change must be built on its strong foundations
9 November 2016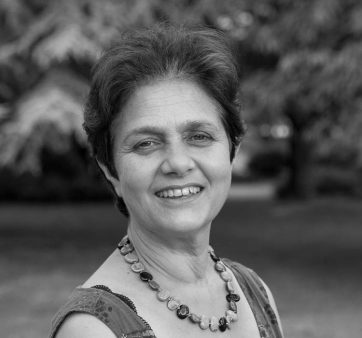 Blog Author: Dr Eva Elliott with Professor Emma Renold and Professor Gareth Williams

On the 13th October 2016 the BBC Wales website announced: 'Communities First anti-poverty scheme to be dropped'.  This was the way in which most of the hundreds of Communities First staff, working in 52 of the most economically and socially excluded areas in Wales, heard the news.  While the statement from Communities Cabinet Secretary, Carl Sargeant, was less severe, stating that he was 'minded' to phase out Communities First, the effects on staff and communities have already been felt. He was not convinced that 'continuing to focus on 52 small areas is the most effective way to deliver for Wales' and that 'a new Wales-wide approach would focus on employment, early years and "empowerment"'.  This policy development was re-stated by the Cabinet Secretary at a meeting hosted by the public affairs company, Positif Politics, in Cardiff on 2nd November.
When there have been announcements of potential plant and factory closures there has rightly been a call for government to find solutions and protect jobs, knowing that the effects will be not only on the industry's workers, but on other local employers, their families and the wider community.  The hundreds of Communities First staff, many of whom are employed in the areas they serve, may not be co-located in a single site but they are certainly clustered in particular places and they have had a crucial role in 'place-making'.
Let us take an example:  the North Merthyr Tydfil cluster which covers Gurnos, Gulan Uchaf, Dowlais, Pant and Penydarren. In setting the context for the perceived 'failure' of the programme, the BBC announcement referred to a complaint by the Wales Conservative Party leader, Andrew RT Davies, that the 3Gs Development Trust, who deliver the activities locally, has spent most of their budget on staff.  But what these staff have done is to provide opportunities for people in an area that has been battered by the long term effects of previous economic downturns and the more recent measures associated with austerity.  Researchers from Cardiff University's School of Social Sciences have worked alongside Communities First staff and community members, not just to identify solutions to problems, but also to make visible the incredible work that goes on under the radar to build confidence and develop skills to meet the demands that people face in these areas.
For instance, there is a project focussing on working age men which has brought not only skills, structure, social connections, jobs and joy to the men involved, but has had wider impacts on their families and the community itself.  They pride themselves on keeping the neighbourhood free of the litter (discarded needles and nappies) that blight many areas, tend an allotment and have plans for developing a local plot of land for community benefit.   They have also led the development of history and heritage trails locally, with communities in Cardiff and along the Taff Trail between Cardiff and Merthyr.  The latter has drawn in the support of history and heritage organisations as part of the Fusion Programme aimed at addressing poverty and social injustice in ten Communities First 'pioneer areas' across Wales.  All this would not have been possible without the Communities First community development worker who keeps the group together, motivated and resourced.  Similarly, the Forsythia Youth Centre, whose dedicated team are led by a truly inspirational youth leader, provides a vibrant, creative and safe space for young people to find and develop their own talents through a varied programme of activities.  They have won awards for films they have made with other artists, led campaigns on issues such as legal highs, and won recognition from the Welsh Assembly and from other European countries for the work that they do a on a variety of health and social issues.  Recently, as a result of working alongside Cardiff University and Citizens Cymru, which supports community organising in Wales, a group of young people from the centre won a prize of £500 for their contribution to their community.  For this they successfully negotiated a number of environmental improvements with local authority planners to ensure that local people feel safe walking through the local area.   Many older people spoke of the 3Gs building itself as a place they could not imagine losing as it provides a place to meet and engage with other people of all ages.  The job club, based at the centre, provides the gentle, non-stigmatising support that people really do need if they are looking for work.
These are just fragments of what has been made possible in North Merthyr Tydfil.  Much of it is not captured in the important but rather crude reporting processes.  A huge amount has been made possible by a few really key people.  They are part of the delicate systems of resilience which Welsh Government are keen to build through the integration of public services in the Wellbeing of Future Generations Act.  The danger is that they will have to start all over again to build 'empowerment' with whatever replaces the programme.
While the Communities First programme may not have fulfilled government ministers' rather over-optimistic ambitions for the eradication of poverty, and the experience of the programme across Wales has been uneven, there is much that could be lost.  Of course, the people of Wales deserve much more than a float to keep people's heads above water, and investments in good local jobs which pay at least a living wage should certainly be a key component of any anti-poverty action.  If we want resilience we need to start with what is already there; and we need to develop processes of consultation and engagement that will build the services that truly matter to people struggling with poverty and its effects in their communities.