A Call to Academic Staff and Post-Graduate Students
12 May 2015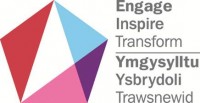 Strong Communities, Healthier people (SCHeP) is one of five flagship engagement projects supported by the Vice Chancellor to  develop a sustainable model of collaborative research, education, engagement, knowledge exchange and impact between the University and communities that are currently party of the Welsh Government's anti-poverty programme Communities First.  We see this as being a two way relationship with benefits for people living and working in the communities and staff and students within the university.
Following the successful launches of the engagement projects as a whole in autumn 2014 we will be hosting local launches in the pilot areas North Merthyr (Dowlais Engine House) on 2 July and Butetown, Riverside and Grangetown (Riverside Warehouse) on 10July.  These will run from 2-8pm with activities, exhibitions and workshops running all day.
This is an ideal opportunity for academic staff and post-graduate students to showcase their work to people living in these communities.  We are particularly interested in projects that have taken place, or are taking place, within the communities but are also interested in hosting interactive activities that you think may interest local residents of different ages.
The formal launch with drinks and nibbles will take place from 6-6.30 at each event but we would like to host stalls and activities throughout the day and evening.
If you would like to showcase your work please contact Mel Evans on 75389 or EvansM6@cf.ac.uk by Friday 29 May.
Please provide details of your stall or activity and the amount of floorspace required.  Please note that you will be responsible for transportation of your own materials but tables will be made available.  Please note that space is limited and take we will be consulting with community members on the exhibits that they prefer.
SCHeP Launch Update
Please see below some information about what is lined up for the Launch Events, we have extended the deadline for those interested in having a stall to contact Mel Evans evansm6@cardiff.ac.uk by the 5th June 2015.
Pop up Museum: Digital Artists have been appointed to run these sessions and we will be encouraging members of the Community to bring an object or photo with a story and these will be recorded and projected to make a collage
Cardiff Institute of Tissue Engineering and Report (CITER) will be running a 'Marvellous Maggots' which shows the use of maggots for chronic wound healing.
Cardiff Racing will be attending the event on the 2nd July and will bring along the Cardiff University Racing Car and simulator.
There will also be exhibitions and showing of films from the work carried out with the local schools and communities
Citizens Wales Cymru  will be offering a free 'Community Leadership Taster Training Course' between 10 – 6pm at the event on the 2nd July.