So Long
19 August 2015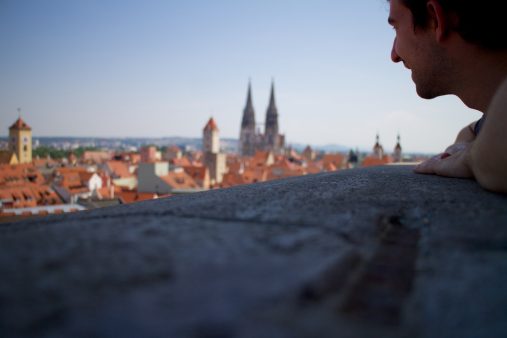 The last week in the labs was fun. For the last week, I've had to write a report, detailing the work that I have done at the labs, and the results that we found. The report is done, a lot longer than I anticipated. On my last day, I also had to present my results at the staff meeting. It was a good way to finish the placement; to sign off so to speak.
---
I'm now back home. My Erasmus experience is, after what seems like years of planning and months of doing, over. It's fantastic to be back. You don't realise how much you like being home unless you've been somewhere really different for a while.
If this last time last year I were to guess what I'd have done next summer, a two month research placement wouldn't have even crossed my mind. I remember in my first days thinking that there was no way I could last two months; I felt completely out my depth and I was questioning my sanity for signing up to Erasmus. Two months later, it's bizarre to think it's over. I've spent two months living in another country! I've made new friends, but more than anything realised how much I appreciate my family and friends at home and in Cardiff.
I've visited so many new places, eaten a lot of new/unusual food and slept in some odd places along the way. In short, had a really good time. It has been a unique two months, a one off experience that has taught me a lot. I'm glad I took the jump.
'To finish, you've got to begin.'
x
---
Comments