Regens-hot.
2 July 2015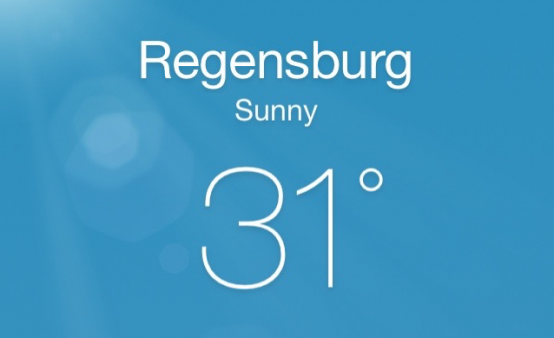 Here we are, in July. The weather here is insane; I feel like I'm meting! The weather has been about 30-35º daily, and it is set only to get hotter.
I've been more in the lab this week, and given a lot more responsibility. Last week, I was shown how a tissue sample is taken, how is prepared, stained with antibodies and then viewed under a microscope. This week, I've done it for myself!
Taking the sample was hard work – we were given a block of paraffin; from that a 4 micron slice had to be taken. It's done by a machine, a bit like a sewing machine with a blade. It's very tricky though – the samples keep on curling up etc, so to get a good one is rare! It's then treated with a stain, so it can been seen under a microscope.
We looked at the samples under the microscope, and saw an enzyme was expressed in the kidney that wasn't previously known before! It's not conclusive proof, but it's still really cool to think that we discovered it this morning.
This afternoon, I was invited to a workshop on blood, with some second year German students. The session was delivered entirely in German, so the amount I understood was limited. It was interesting to see the similarities between the two languages. In the session, they took some of my blood and we looked at it under a microscope! I'd never done anything like that before; it was really bizarre. Thankfully, my blood checked out okay – my haemoglobin was on point.
Hopefully things will stay this way, if I don't evaporate before my next post!
x
---
Comments