Dear Vienna
19 June 2015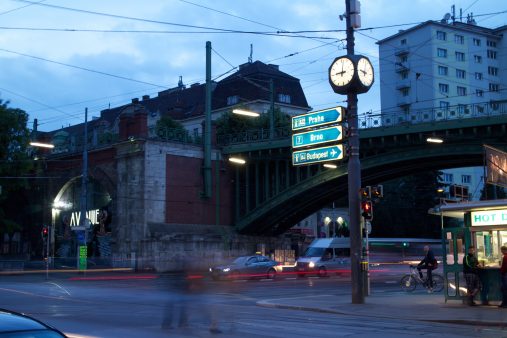 It's been a long time since my last entry! This past week has flown by. I started working in the lab this week. My supervisor, Andrea, and everyone else in the department is really helpful and have made me feel so welcome. Also, their English is really good which is a massive help, considering my lack of German!
The work that we're doing is investigating how gene expression affects the renin angiotensin system in the kidney. It's interesting; I keep hearing things from lectures and it clicks!
The department have gone to a conference this weekend, so I have the next few days off. Last night I went to Vienna. I took the coach, which wasn't ideal – it was late and took the best part of 5 hours to get to. It was worth it though! It's a really cool place here – the buildings are beautiful and the town is a good size to be able to walk around.
Next on the agenda is Bratislava, slightly down the Danube. I'm catching a hydrofoil (of all things!) in half an hour. From what I understand it's a boat with legs, that kind of flies above the water? I don't really know – I've just seen a photo of it and it looks pretty cool!
---
Comments