Budapest
23 June 2015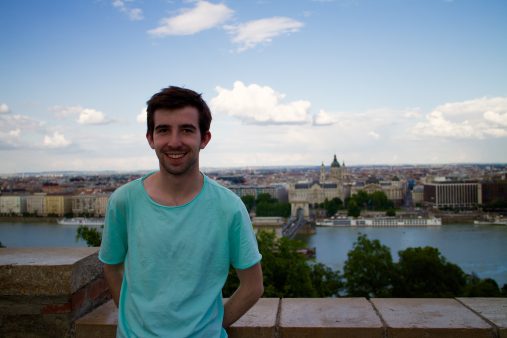 The trip to Bratislava was really cool.
First of all, the boat – this was it! It kind of flew across the water. It was smooth and quick – there should be more like them. Also, when I was waiting for the boat, I was in a queue of five people. Three of them were from Liverpool. In a queue, for a rickety boat in Slovakia, there were three people from home. It was a massive surprise and really nice to hear a Scouse accent. In Liverpool, we say 'you'll never walk alone'; it certainly proved true here.
---
Back to Bratislava. I loved the place, the centre was really picturesque and it was easy to walk around. There was also this incredible Italian pizza place which did these handmade pizzas to die for. They also had an ice cream bar next door – I ended up with the an ice cream and half a pizza for €2.50!
I travelled to Budapest that night, and met up with Fiona which was a happy surprise. I've heard a lot about Budapest, if not just from the George Ezra song, so was excited to see what it was like.
In short, it was amazing.
---
Comments