The benefits of a conversion course. From Business to Computing.
23 January 2020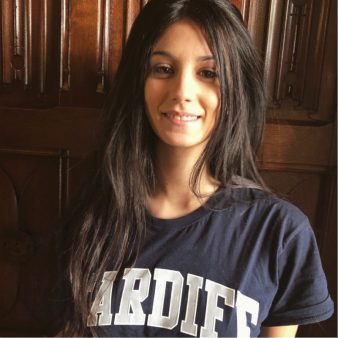 When I finished my undergraduate degree in Business Administration and Management, I felt that even though I did have a general idea of the business world I did not develop any particular skills. I knew that I wanted to continue my studies, but I didn't want to specialise in any business related fields such as accounting or finance which would be the masters I could apply to.
A conversion course gave me the opportunity to 'redirect' my career, transitioning from business to computing without any previous knowledge.
The MSc in Computing offered practical computing skills and theory that I was able to transfer into developing my own mobile application for my dissertation. With the knowledge obtained throughout the masters degree I plan to combine it with my undergraduate original discipline and build a business plan that could develop into a company.
The benefits
Having computing and business skills has opened up a wide number of new career opportunities. Head-hunters are now looking for me which is something that I never experienced with my undergraduate degree alone.
With the knowledge obtained throughout the masters degree I now find it very easy to learn new coding languages and software. And I was able to find something that matches my interests and I can gain new skills every day. I am able to develop apps and I can consider myself a developer. Everyone knows that the world is becoming increasingly technology-focused, so having a degree in computer science puts you in a very strong position going forwards into the future. This is why computer scientists are some of the most in-demand graduates in the world.
Cardiff
I chose Cardiff because it is a highly regarded university in the UK. In fact, according to many reviews, is the best University in Wales. I felt that having Cardiff University on my CV would make it stronger.
The course structure had a lot of practice and coursework compared to other Universities that might focus more on theory and readings, which is great because it enables you to come out of the course with practical experience and developed skills, which can be used in the 'real world'.
I really like Cardiff because everything you could need is close to everything else. The city center has a multitude of shops, restaurants, bars, pubs, clubs etc. And the School of Computer Science could not be better placed, right in the center, which is extremely convenient. The city itself has many very attractive parts, with old-fashioned architecture, and lots of green spaces and parks. It has the perfect blend of modern and traditional – something for everyone.