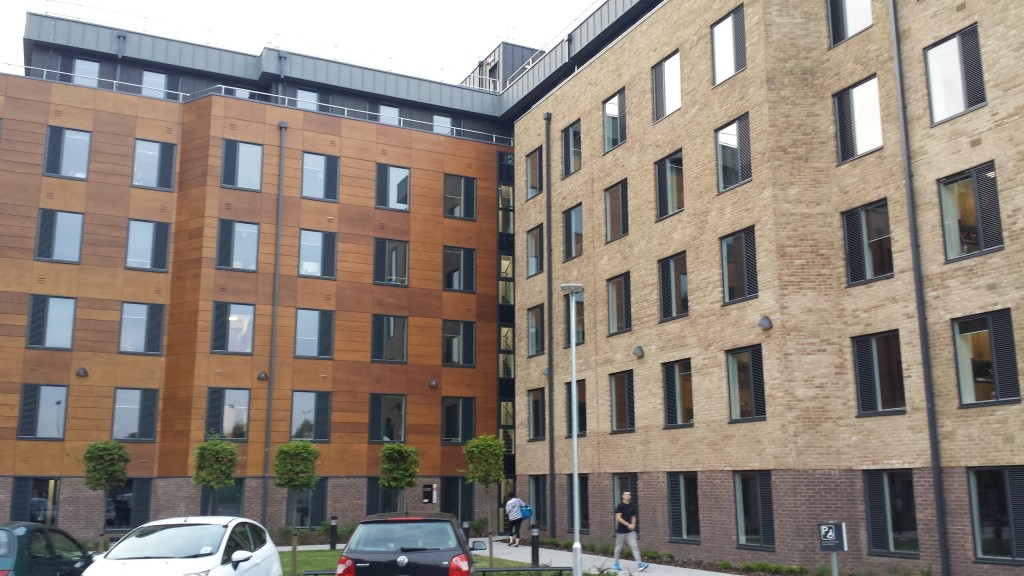 When I first arrived in Cardiff, last 17th September, I was convinced that finding private accommodation was the easiest thing in the world! I was so optimistic that I booked just three days in the hostel, convinced that they were sufficient to find a house…but, guess what? The third day I didn't have a house (OF COURSE!!!). Cardiff University saved me, providing me quickly a place to stay…so that on the 19th September I moved into the room the University assigned me…and I have to say that I was super lucky. I got a room in Talybont Gate, the ultra-stylish new student hall, opened by the University in September 2014! Since then, I moved twice: once at the end of June (when my contract at Taly ended) and again halfway through September (after the dissertation submission, luckily), when my contract in the private accommodation that I found in June ended! I currently live in the area of Roath, a neighborhood perfect for a postgraduate student!
Looking at the city map, the area nearest to the University is that of Cathays. Cathays is also the area where the most of the Undergraduate students are concentrated. It is not unusual to hear people singing and having fun at the Woodville Pub on Wednesday night…so in general, if you have the fortune of still being a party animal during your master's studies, Cathays is the area to look for a room! But if you are seeking a quieter place, not far from the University Main Campus, I suggest you concentrate your research on the area of Roath. This is a really lovely neighbourhood: you are near numerous shops and restaurants along City Road and Albany Road; you are not far from Roath Park (less known than Bute Park, but fabulous for a walk up to the lake); you are within walking distance from both the city centre and the University…but a little further away from the student crowd! What more could you need???

When you are looking for a house, a way to gain time is making your initial selection using e-mail or telephone. Visiting all the places that you find on the web could drive you crazy! It would be better making a first pass, asking some essential question by phone, so that you can be sure that the places that you are going to see are worthy of being visited. For example, it could be useful asking the following questions:
1) How long is the minimum contract? (Usually six or twelve months)
2) Is the room ensuite? If not, how many bathrooms are there and with how many people I have to share them? (I suggest a minimum of 1 bathroom every 2/3 people…be careful, because you could find flats with 7/8 rooms and just one bathroom…a nightmare when you have to run out in the morning!)
3) Are bills included in the price?
4) Is the flat/room on the ground or first floor? (I suggest flats on the first floor since ground floors can be humid, especially during winter)
5) What kind of heating system do you have? (Gas or electric heating? The first one is preferable to survive to the Welsh winters!)
6) Are couples accepted? (If you are a couple, be careful, because not all the landlords accept couples to share a room)
I hope these questions will help you to find the place of your dreams! After all, Cardiff is a very nice place to live and I am sure you will have a fabulous year in this nice and friendly city!!!