Pursuing a lifelong dream as a mature student; to complete a PhD
12 March 2020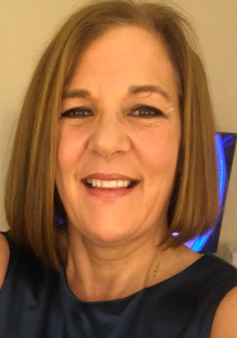 After being an executive teacher of a federation of two large primary schools for 5 years and a headteacher for 10 years prior to this, I decided last August to retire from my headship post at the grand old age of 60 and pursue a lifelong dream to complete a PhD.
It was not an easy decision as I really enjoyed my job but I needed a new direction and yet felt that I was not quite ready to take up a sedentary lifestyle after being in such a busy yet rewarding role for so long.
It has always been a dream of mine to obtain a PhD and it had never felt the right time before until last year, when I plucked up the courage and applied for an ESRC studentship award. I hadn't attended an interview for 10 years and couldn't believe how nervous I felt.
Thankfully, I was successful, and this, gave me the confidence and the push I needed to take up full time education as a student on the doctoral training programme. Yes! it was a daunting prospect and I was completely out of my comfort zone, but I was ready for a new challenge and a new career path.
My ESRC bursary is for 4 years and includes a master's in social science research methods in my first year which is the foundation I needed to pursue a career in research. It has provided me with the finances and support to return to full time study.
I am now nearly at the end of my first year and I admit I am absolutely loving being on the other side of the teacher's desk and I have embraced student life to the full.
My week now consists of lectures, library searching, attending workshops and meeting newly made friends in the university coffee shop to chat about the latest assessments or just sharing notes.
I have never looked back and if you are thinking of returning to postgraduate education then I would highly recommend it.
I see that age is just a number, and yes, we might be in a different age bracket to others but you are never too old to learn. I see it as an opportunity to apply the skills and knowledge I have gained in my leadership role to a different context.
I can only say that when I put my satchel on my back and walk up the steps of the Glamorgan building at Cardiff University, I feel really proud of myself that I took the plunge and I am excited about the next chapter in my life!