Open Day Top Tips
24 February 2020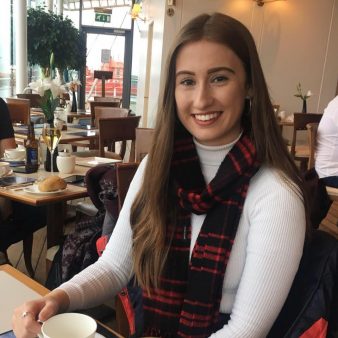 My name is Rachel, and I am a MSc Econ International Relations graduate.
I attended an Open Day in 2018, which gave me a really useful insight into life at Cardiff and what the University had to offer. The information I received on the course details and funding helped me make the decision that Cardiff was the right choice for my postgraduate degree.
" The Open Day is the perfect opportunity to find out all you can about your course, the campus, the people and the city. Here are my top tips on how to get the most out of the Open Day."
Ask lots of questions
Ask lots of questionsTalk to staff and don't be afraid to ask questions. This is the perfect opportunity to get all the information you need to make sure you are making the right decision.
Explore the campus
Take some time to tour the University and explore the facilities, including libraries, study areas and social areas, some of which are only for postgraduates.
Visit the city
Explore Cardiff and see if it is somewhere you can see yourself living, an
important factor when choosing a University!
Check the schedule
Be aware of what talks are taking place, and keep an eye on the time to make sure you don't miss any that are relevant to you.Talk to Student Ambassadors.
Talk to Student Ambassadors
Students are more informed about student life and can provide information and advice that staff may not be able to.