Preparing for Physiotherapy University Interviews
10 January 2019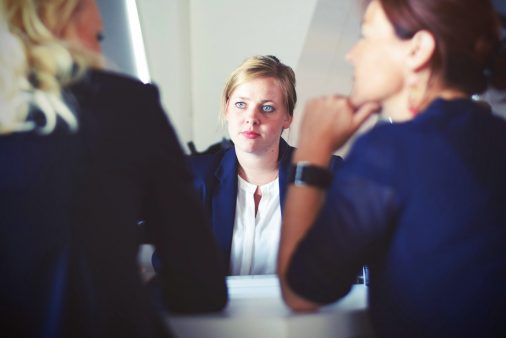 The final UCAS application deadline for courses beginning September 2019 is approaching. On the 15th January, Universities will have the job of reviewing candidates and offering places and interviews. Those that applied prior to October 15 2018 may have already had interviews and may have already been offered places! Not all university courses require that you attend interviews however the majority of healthcare related courses like to meet their candidates to assess their suitability for a course and physiotherapy is no exception! Being a successful physiotherapist requires a good academic profile but it's not all about academics, your personal qualities are important too and are difficult to portray on paper. Thus an interview is your opportunity to show your prospective universities' what you are all about. The idea of an interview may be daunting so we've compiled this list of tips to help you prepare.
Carefully read the interview information and correspondence from the university.
At the time of inviting you to interview you will be given details on location, what is expected of you, what you need to bring and interview format. Some universities run a panel style interview; where you will be sat in front members of the course team and asked set questions, others may run a panel interview and then a group interview to assess how you work in a team, and some, such as Cardiff University, will run something called 'Mini Multiple Interviews' (MMIs) where you will rotate around a number of stations with a mixture of questions to answer and tasks to perform. Knowing what to expect will mean no surprises on the day. Remember that if you have any questions prior to your interview to contact that universities' admissions team to help you.
Plan your journey
Investigate the location and how best to arrive. Planning your route and journey time will give you the best opportunity to arrive relaxed and ready to perform at your best. If you are traveling a long distance, it can be a good idea to stay over the night before so that you can be well rested. Who will be coming with you? Many applicants attend with their parents/guardians. Parents/guardians won't be involved in the interview process, but it is a good opportunity for them to look around the university and meet course staff if they haven't already done so at an open day. Some applicants travel alone- choose what is best for you. It's usually best practice to arrive at least 15 minutes early to allow you time to find your bearings and relax a little prior to the start of your interview. Make sure you have a contact number for where you are going in case you encounter any problems.
Do your research
Investigate all the information supplied by your chosen universities' on your physiotherapy course. Read the course syllabus; is there a particular element that interests you? Why are you choosing to study to be a physiotherapist? What appeals to you about that particular university? It may to useful to speak to someone already doing the course, there are many websites with forums that allow you to ask advice from students currently studying. Get advice from them and their experiences.
You will need to demonstrate an understanding of the bigger picture of the physiotherapy profession. Search for relevant newspaper articles and professional publications. The Chartered Society of Physiotherapy and the Health and Care Professions Council can be a useful places to start. Understand what it means to be a qualified physiotherapist and what may be expected of you. Nobody expects you to know everything but you need to demonstrate that you are passionate about studying to become a physiotherapist.
Prepare with mock interviews
If you are nervous, practice goes a long way to prepare you for the type of questions you will be asked. You can ask a teacher or careers advisor at your school to give you a mock interview. Perhaps a friend or relative can quiz you on some of the more difficult questions. Take a look at this article on university interview questions to see the type of questions you can expect.
Review your personal statement
You may be asked about something you've written in your personal statement so make sure you remind yourself of what you have written so that you can talk about it with the interviewer. No interviewers are trying to catch you out when they ask you, they are just offering you the opportunity to expand on some of your beliefs and experiences.
Be yourself
It's never a bad thing to relax at the interview as universities' just want to get to know you to help aid their decisions. However it's important to remain professional. Consider what you wear; nothing too revealing or inappropriate, smart casual is often the way to go but if you feel more comfortable dressing formally for interview. That's okay too!
Make the right decision for you
You may not have made your final decision about which university you want to study at yet. So get a feel for the interviewers and the location. Do they make you want to study there? Do they set themselves apart from other universities? It's not always just about the university choosing you, it's about your choosing the right university. After all you are about to spend three years of your life there!
Further Resources
5 pointers for a physiotherapy university interview
Physiopedia guide to interview preparation
Physiotherapy University Interview Questions
Good luck if you waiting to hear if you have an interview or if you have one coming up! If you have already had your interview, have you heard back? Can you offer any tips to those about to embark on the same journey. Talk to us;
Search this blog