Applying to university; Physiotherapy Work Experience. 
19 April 2018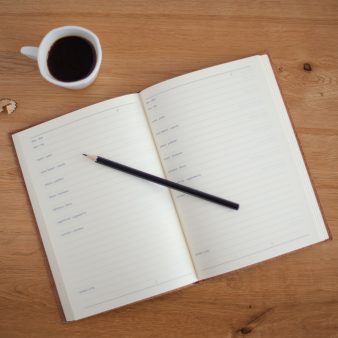 To read this in Welsh, please click the '
 Cymraeg' Tab at the top of the screen.
When applying to study Physiotherapy at University, you need to be able to show that you understand what exactly physiotherapy is and what physiotherapists do. Universities look favourably on applicants that show good understanding and evidence of research into the role in their personal statements. Those applicants that go on to interview are often expected to answer questions around current issues in physiotherapy, as well as health and social care. Gaining work experience in physiotherapy is not essential, but can be helpful when it comes to applying to study physiotherapy.
Some NHS physiotherapy departments and private clinics may not always have the capacity to support students on work experience during busy periods and report they cannot always meet demand. Applicants have stated that it can often be frustrating to arrange work experience and find they have no luck. Don't be discouraged – work experience in any aspect of healthcare will be useful to you, sometimes you just need to think outside the box.
When University admissions tutors review your personal statement, they are looking at for the individual personal qualities that make successful physiotherapists. You will need to talk about life experiences you've had that show evidence that you
can communicate effectively and have good interpersonal skills, with an ability to show empathy, patience, and sensitivity.
can work well alone, self-motivate, show initiative and have good organisational skills.
have worked well as part of a team, acted as a leader, or motivated others.
have shown or taken responsibility for a situation/task, displaying problem solving skills.
understand the demands of working in healthcare/as a physiotherapist, being able to work under pressure.
have an interest in anatomy and physiology and improving the health of others.
You will often find you can show evidence of many of the above from life experiences you've had already. Have you ever volunteered for charity? Participated in a mentor program in Sixth form/College? Worked with others in a part time job? Cared for a family member or friend? Been a member of a sports team or interest group? There are many more examples but you've probably already had lots of experiences you can talk about, even if you don't realise it!
If however, you would like to arrange further experience, you can start by contacting the following :-
Local sports club physiotherapists- often reached by emailing the club.
Special needs schools and units for disabled children and adults.
Voluntary work with charities in your local area such as Parkinson's UK, MS Society, Age UK, Stroke charities or brain injury charities.
Don't worry if you can't find work experience, it is not essential that you gain experience before you apply. Remember to think about life experiences you've already had at school, at work and at home!
Have you arranged work experience in physiotherapy? How was your experience? Let us know in the comments below or tweet us!
@CardiffUPhysio
---
Comments
Search this blog