Visit to Hywel Dda primary school, Ely
12 July 2017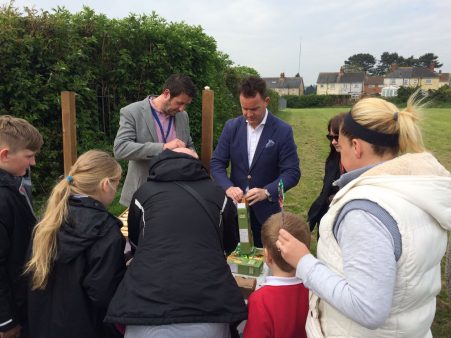 The purpose of this visit was to further support the installation of the beehive at the school. The event itself was attended by around 100 people including school students, staff and parents and involved community groups giving information about the local environment and the need for biodiversity and increased pollinator friendly plants.
The Cardiff University team explained the research being undertaken at the School of Pharmacy and Pharmaceutical Sciences as well as the on-going efforts around university buildings to increase bee numbers and the planting of pollinator friendly plants around Cardiff.
The event was very well received with a lot of interest around bee health and numbers as well as interest in the research and education at Cardiff University.