Using honey bees to discover new drugs
1 August 2014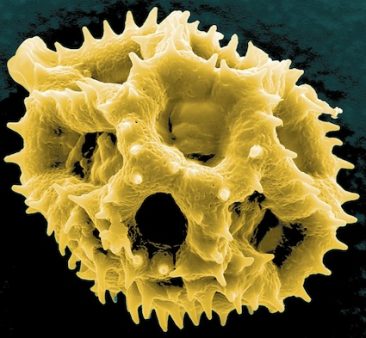 Dr Les Baillie has been working with honey bees and the National Botanic Garden of Wales to identify plant derived drugs which could be used to treat antibiotic resistant hospital pathogens.
The project draws from a range of scientific disciplines such as microbiology, chemistry, DNA sequencing, data presentation and ecology and represents a story which could be used to engage students in STEM (science, technology, engineering and maths) related subjects.
The power of honey
The antibacterial effects of honey have been observed for over a century and it has been widely used as a therapeutic addition to wound dressings. The activity of honey is due to a range of factors which include the hyper-osmotic properties of the sugar, the production of hydrogen peroxide by natural enzymatic reactions, metabolic byproducts such as Methylglyoxal (MGO), bee derived peptides and phyto-chemicals donated by the plants.
Manuka honey
The contribution of the phyto-chemicals to the overall antimicrobial activity of a particular honey will depend on the properties of the plants visited by the bees. For example Manuka honey from New Zealand is produced by allowing bees to forage on the Manuka bush (Leptospermum scoparium) a plant which produces a compound called Leptospermone which has potent antibacterial activity.
To identify other potential antibacterial phyto-chemicals we propose to screen honey produced by bees which have fed on plants from a variety of UK habitats.
The BeeWorld Project
An event organised for school children showcased the special properties of honey. Activities included:
visiting the bee hives on the roof of the School of Pharmacy building
a demonstration of honey samples being screened for antibacterial activity
visiting the chemical analysis facilities where antibacterial compounds within honey samples are isolated and identified
a presentation of the DNA analysis of honey – the methods used to recover DNA from honey and to identify the plants using the Barcode Wales database of native flowering plants.
Contribute your honey
You can contribute honey to the research project by sending a 200 gram pot with your address, postcode, and details of the plants the bees fed on to:
Jenny Hawkins,
Cardiff School of Pharmacy and Pharmaceutical Sciences
Cardiff University,
Redwood Building, King Edward VII Avenue
Cardiff   CF10 3NB
Follow our bees
Keep up with the latest buzz from the bees in their hives on the roof of the School of Pharmacy and Pharmaceutical Sciences' Redwood building.