The Brain Games
23 March 2016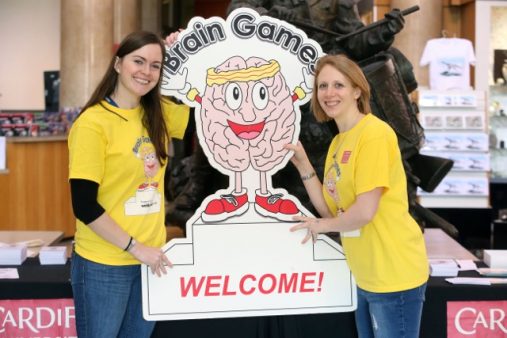 Dr Emma Lane and the team attended the Brain Games at the National Museum of Wales, Cardiff on Sunday 13th March 2016.
It was a huge success this year with over 3500 people through the doors of the museum and over 500 children taking part in the activities.
It was great fun for all the family. Aimed at key stage 2 pupils (aged 8-11), the Brain Games form a set of fun and interactive competitive activities.
Dr Emma Lane (School of Pharmacy) added:
'We've been going into primary schools in the weeks leading up to the Brain Games and delivering assemblies on the brain.  What's particularly gratifying is that the children clearly remembered what they learned from the assemblies, and were keen to come along and find out more'
Cardiff University has a long history of supporting community engagement. It currently has five flagship engagement projects working with communities on issues such as tackling poverty, boosting the economy, and improving health, education and wellbeing.